Interviews with smart soccer people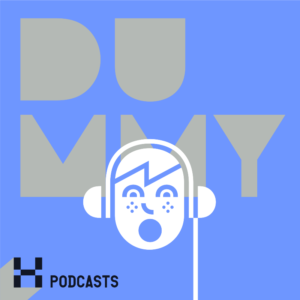 Howler editor George Quraishi interviews soccer journalists, managers, players, and activists. Dummy is about everything except what happened on the field last week: the business, politics, history, personalities, and social issues that touch the world's favorite game.
Get an email every time we publish a new episode.
Subscribe: iTunes •  Stitcher •  Google Play • RSS
---
August 18, 2017
On Tuesday, Top Drawer Soccer staff writer and Howler contributor
announced
that he's leaving the industry altogether. So George called him up to talk about why he got into sportswriting, the forces that are shaping the industry, and why the lack of investment by major outlets is bad for all soccer fans.
---
August 11, 2017
George thought that Kevin McCauley's season preview for SB Nation, titled "
How to Enjoy the Premier League without Worrying About the Money
," was the most provocative and enjoyable piece he's read ahead of the new English season. So he called him up to discuss the ideas in his argument and maybe even become a convert to Kevin's way of thinking.
---
july 20, 2017
George Best was one of the game's greatest players and also one of its most confounding. He had dribbling skills to rival Leo Messi, a public image that paved the for David Beckham, and an addiction to alcohol that was allowed to go unchecked in the 1960s and '70s and ultimately led to his early death. This week, George interviews Daniel Gordon, the director of a 30 for 30 documentary that premieres tonight on ESPN at 8:30 pm. Gordon also made the 30 for 30 about the Hillsborough disaster and "The Game of Their Lives," about the North Korean soccer team at the 1966 World Cup.
---
JUNE 28, 2017
George and David discuss the Garcia Report. Even though it contained no revelations that will stop the World Cup from taking place in Russia and Qatar, it still revealed plenty of bad behavior by soccer officials, and it provides quite a few clues about FIFA's immediate future.
---
JUNE 16, 2017
This week, we released a short parody called "The Soccer Ball Phone" starring Sarah Silverman, Jack Black, Will Arnett, Alexi Lalas, and a few other very funny people. (We're been promoting it pretty hard, but if you haven't seen it, or want to ready George's note about how it came together,
go here
.) This week on Dummy, George talks to Kovert Creative partner Joe Assad, who wrote and directed the short and also happens to be a new partner in Howler. We often get requests to talk about the behind-the-scenes stuff that goes into running the mag, so if you're interested about Howler as a business and where it's headed, this episode is for you.
---
June 9, 2017
George and Bobby discuss last night's game between the U.S. national team and Trinidad and try to answer a few questions:
Which players are emerging as Bruce Arena's automatic picks?

Who should be playing between Altidore, Dempsey, and Wood?
Michael Bradley or Kellyn Acosta?
How will Mexico attack the U.S. back line of Yedlin, Cameron, Brooks, and Villafaña?
Why is Villafaña only getting his first caps now, at the age of 27?
Bobby was running out to catch a plane to Mexico City, so they taped a short segment near the end in which they analyze the build-up to the first U.S. goal. This is for Bobby's podcast "The Play" but you'll probably enjoy it too.