When fashion falls victim to The Man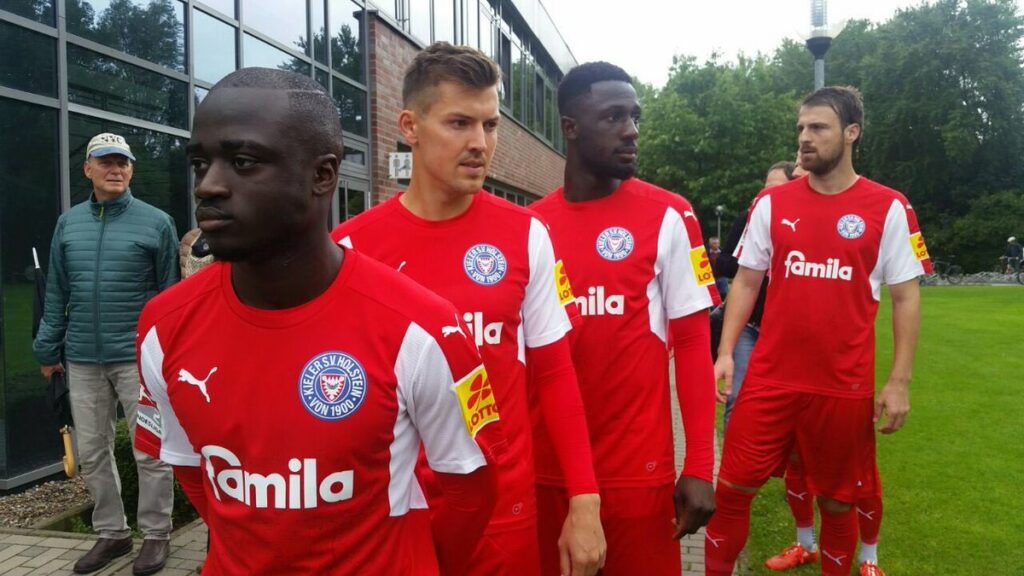 To mark their first ever promotion to the 2. Bundesliga and new partnership with Puma, Holstein Kiel designed a kit featuring an old map of the Kiel Fjord. Look how unique and lovely this shirt is?
2. Bundesliga
Holstein Kiel

Map design rejected by the federation pic.twitter.com/J99ajJEbmY

— RY3 (@Fxkhry) July 6, 2017
Well, the killjoys at the league office rejected the design because, as football gear website Footy Headlines puts it, "the DFL rated the map not as design element but as a picture, which is not allowed to feature on a kit."
So instead of something meaningful, Holstein Kiel must revert back to the painfully ordinary.
Fellow 2. Bundesliga side St. Pauli did have their unusual batch of new kits approved, however—including their brick wall themed away shirt.
But nothing can touch the new Jorge Campos-esque goalkeeper kits from English League Two club Wycombe Wanderers.
The new @ONeills1918 keeper kits for the 2017/18 season!

Modelled by no.1 @Scotty_brown85. Sponsored by @BeechdeanGroup & @UtilitaFootball. pic.twitter.com/tHNmMA92FP

— Wycombe Wanderers (@wwfcofficial) July 6, 2017
---