This is worth watching just to see Thomas Müller say the word "swag"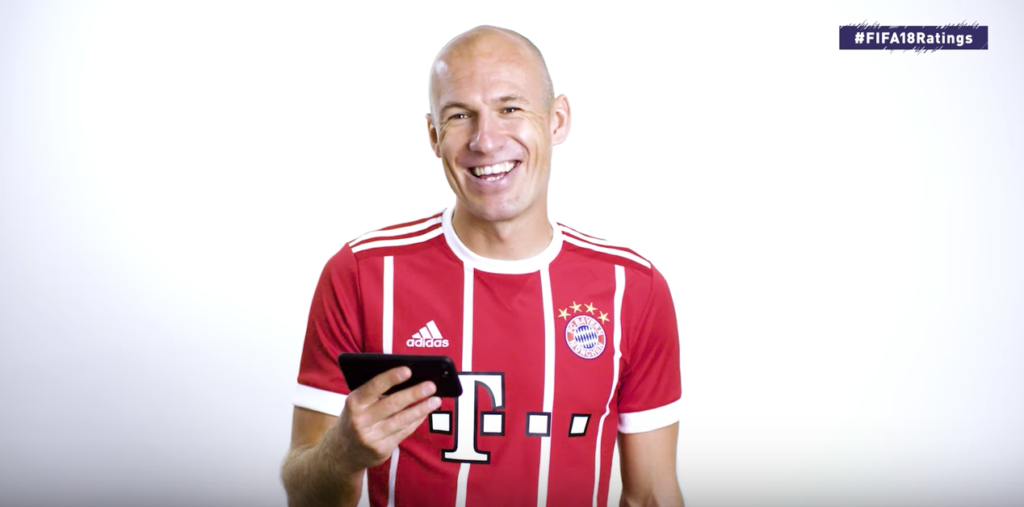 FIFA 18 player ratings are starting to be revealed and EA Sports was kind enough to ask the players themselves what ratings they think they deserve this year. But first, they subjected them to some critiques from various social media platforms.
Some thoughts/highlights:
-Arjen Robben reveals that he only uses his right foot for one thing. And it ain't football.
-Cristiano Ronaldo almost certainly wrote the comment about him that he read.
-They must have edited out when Dele Alli gave the finger to his phone after reading the comment about him.
-Manuel Neuer has definitely swiped an iPad with his nose while wearing goalkeeper gloves before.
-Thomas Müller doesn't know what a dab is, but he will say "swag."
-Respect to Adrien Rabiot for humbly suggesting that he only deserves an 80 rating.
-Cristiano definitely wrote that comment himself.
To see the FIFA 18 player ratings as they're revealed, click here.
---
Follow Brooks on Twitter @BrooksDT.