Only in CONCACAF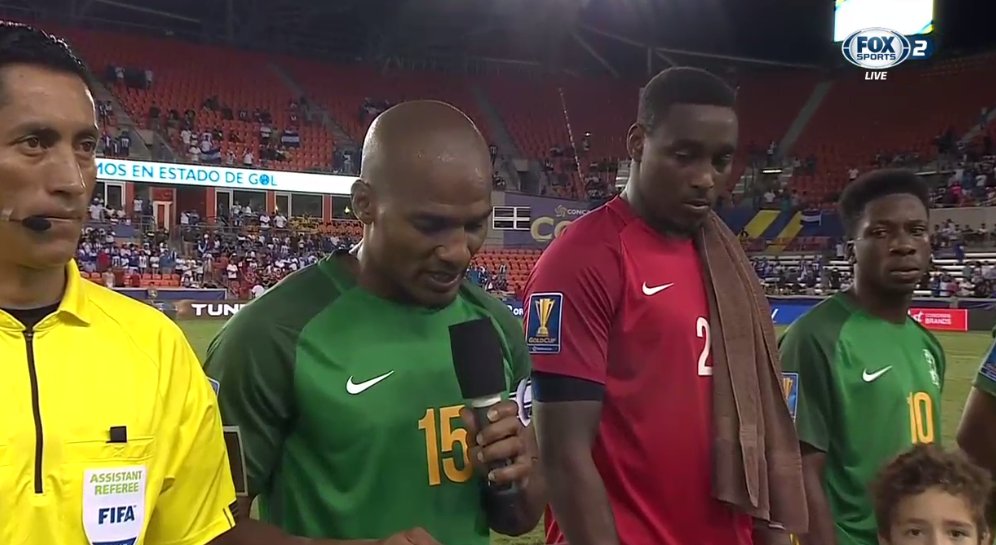 Florent Malouda made 80 appearances for France between 2004 and 20012. He played in two World Cups for them. Now, at the age of 37, Malouda has been playing for French Guiana—the territory of France where he was born. He can play for French Guiana because it's not a FIFA member nation, so FIFA's rules don't apply. No problem.
A problem does arise when French Guiana decide to use Malouda in a tournament that adheres to FIFA rules. Which is what they did in their second group-stage match of the CONCACAF Gold Cup.
And not only did they start him, THEY MADE HIM THEIR CAPTAIN.
Here's CONCACAF's official Twitter account sharing French Guiana's ineligible lineup, which is pretty bonkers:
Official lineup #FrenchGuiana #GoldCup2017 #GUF @DrinkBODYARMOR pic.twitter.com/s1R81Mxvzr

— CONCACAF (@CONCACAF) July 12, 2017
At this point, it should be noted that Malouda did not appear in French Guiana's Gold Cup opener against Canada—a 4-2 loss. It's unclear why they decided to say "fuck it," but they knew he was ineligible, and yet, they played him anyway.
Even weirder, however, is CONCACAF's passive-aggressive response to the situation. Instead of protecting the integrity of their tournament and stopping this from happening, they just let a pointless match be played out.
From Sports Illustrated:
Malouda's ineligibility was confirmed to SI.com by a CONCACAF spokesperson late Thursday.

"The rules say he's ineligible," the spokesperson said. "We are using FIFA rules, and so a player who has played in an official match for a different [national team] cannot play in Gold Cup. More precisely, he is not eligible to play. He can play, but he's not eligible."

And this is where this gets weird. As the spokesperson said, Malouda can play. CONCACAF can't physically stop him from taking the field. It can only rule the game a forfeit if he does.
If the competitors don't even take the Gold Cup seriously, how is anyone else supposed to? Gold Cup broadcasters Fox Sports, bless their hearts, tried to make the best of the situation, though.
So we know #HON will win either way, but can they earn it on the field? Will Malouda star for #GUF?

📺 @FS1!
💻📱https://t.co/7qWvQdjF8M pic.twitter.com/06Tu1oHncV

— FOX Soccer (@FOXSoccer) July 12, 2017
The match ended 0-0, and CONCACAF says they will review the situation, but it seems almost certain this will result in a 3-0 forfeit being awarded. Regardless, I'm still hoping the U.S. play Cristiano Ronaldo in their next Gold Cup match.
---