Julien and Dennie set the stage ahead of one of the biggest MLS Cup showdowns in years.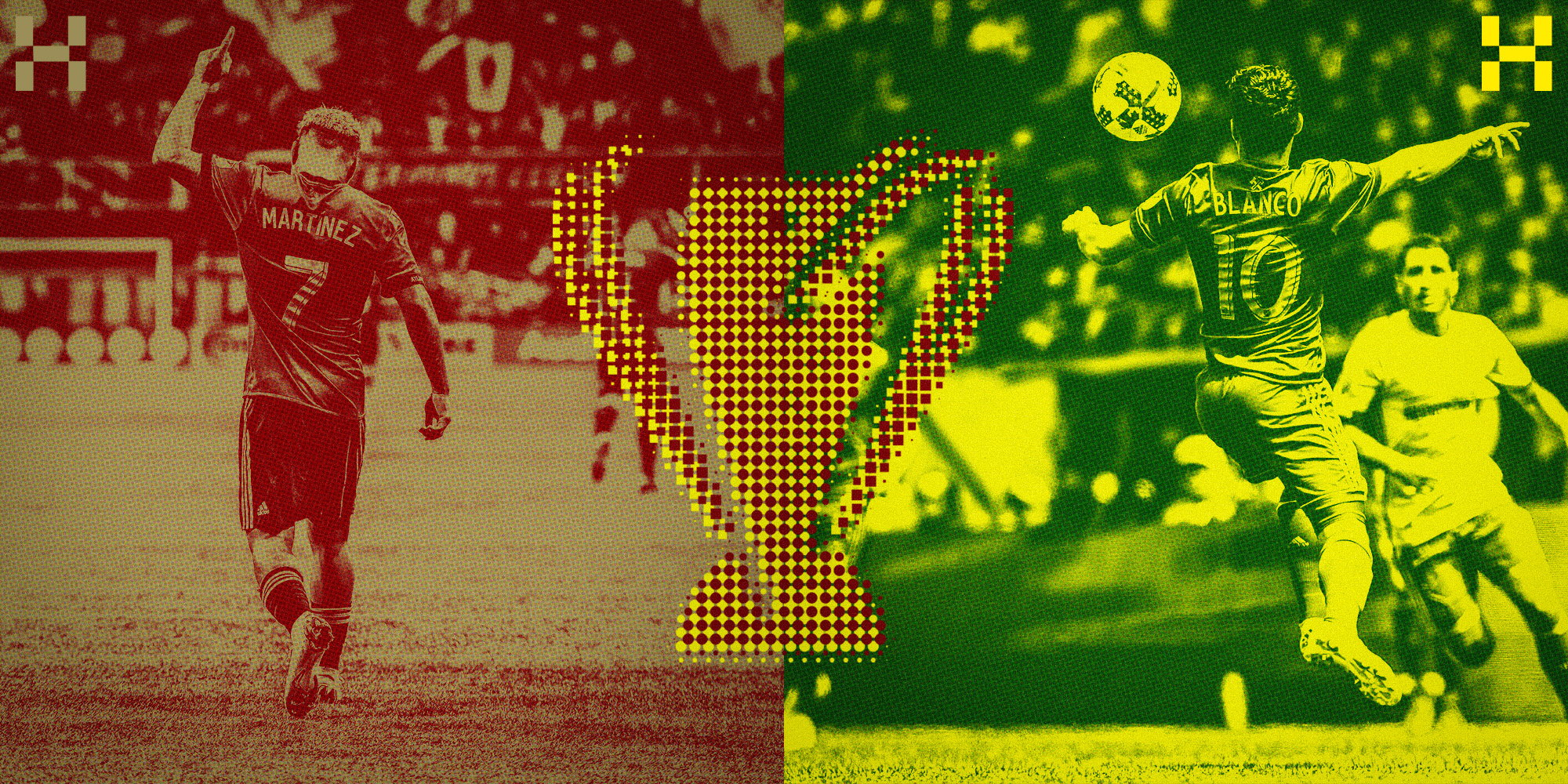 The 2018 MLS Cup Final is tomorrow night at Mercedes-Benz Stadium in Atlanta. The Portland Timbers, inexplicably maturing into part of MLS' Old Guard, fought back from a difficult start to the season and a hard road through the playoffs to book their place at the big dance. They'll be playing on hostile territory against one of the strongest attacking sides in Atlanta United this season– and possibly in all of league history. But with change on the horizon, it may be now or never for ATL.
Julien and Dennie, Howligans both but on opposite sides of what could be a budding league rivalry, sat down to write this prologue of sorts to the 2018 MLS Cup Final. 
---
The 2018 MLS Cup Final will be Atlanta United's senior prom. One last party before everything changes. Tata Martino is moving to spend time with a new foreign girlfriend. Miguel Almiron is off to study abroad to get puka shells braided in his hair. Jose Hernandez is trying to convince people he's actually enrolled in this school after being out with mono. It's supposed to be a triumphant night but, like any high school prom, uncertainty creeps into your good time.
Are these really the best years of your life?
What does the future hold?
How many more rappers can we find to hammer in the golden spike?
These bittersweet feelings have always been the flavor of Atlanta United's tea.
Contrary to the blind enthusiasm shown online by most supporters, backing The Five Stripes is a binary experience. One day, you're believing your own hype of MLS dominance as you watch Hector Villalba smash goals in like his turbo button is stuck. Another day all you feel is complete dread as, once again, Luciano Acosta drifts through the midfield with ease. The roller coaster emotions are baked into the region's sporting culture. Atlanta is a southern fandom cultivated by college football, where the only metric for success is perfection. These high standards often just create higher expectations that can feel impossible to reach and cause real fucking bummers sometimes. The culture makes some supporters call the MLS MVP Josef Martinez lazy the same season he scored 31 goals.
I'm not sure if this is good for the sport or not. It's good that we ask for more than just existing, that we demand excellence instead of "well they tried their best." Alternatively, at what point do we realize we may be enjoying the scent of our own fumes too much?
The MLS Cup won't decide if Atlanta United is successful as a business or as a team. Taylor Twellman has yell-talked plenty on that topic. It will only determine whether the concept is successful. That being a pitstop for exciting young talent can produce fun soccer. That you can make your legends instead of buying them. That smart scouting can continuously unearth gems. A trophy can justify the theory. As someone who overthinks about soccer, this is important. As a fan, I couldn't care less. I'm just happy I got to witness this team at this time in a spaceship filled with others who care, regardless of how the dance ends.
Saturday's game will be a celebration of the last two years, but more importantly a celebration of the present. You can't predict the future, so as Vitamin C plays and you try to get a little bit closer to your geometry class crush, enjoy the now.
—JL
---
For Portland, this wasn't supposed to be the season. New coach, no Nagbe, a slow start, then no Adi. It was OK, we thought: the stadium's under construction, just like the team. And the Thorns are good. We can be patient with these Timbers, wait until '19. And we still get to watch Valeri.
A dreary 0-3-2 start confirmed suspicions. Not until a 3-2 result at home on April 14 against Minnesota did Savarese get his first Portland win. Nice, but nothing to get worked up about. Eight days later, though: the Timbers cruised by previously unbeaten NYCFC without breaking a sweat. 3-0. Gave you an idea what the team might become. Maybe. And Sebastián Blanco looked good, really good. Still, it was only April.
Then they didn't lose in the league until the middle of August—the middle of August! Sixteen league games without a loss. And that loss, 2-1 at home to Vancouver, just felt more like our luck running a little dry than anything else. The Timbers played the Whitecaps off the park that night, just didn't get the result. No big deal.
But when your luck runs dry it can run out. The next three were a 4-1 loss in DC, a 3-0 no-show in KC, and a very special kind of pain: a 1-0 defeat at home to Seattle on an own goal. We reminded ourselves that we'd already won an MLS Cup—and whoever imagined the Timbers winning two of those? We let hope go, got ready for the last few late-summer games in the Providence Park sun, started thinking about the cold weather.
The team teased us though—the run-in went 5-3-2, with glimpses of real hope courtesy of RSL, who rolled over for us twice in the late going: 4-1 there, 3-0 here. Chara looked like he was playing for his life. Valeri emitted blissed-out calm. Blanco seemed to have finally mastered Major League Soccer. And Savarese, Savarese had the look of a man who could go to Dallas, Seattle and Kansas City—or anywhere else—and leave with what he came for.
I was there the night in 2015 when a Sporting penalty hit both posts. I was watching when Portland scored a winner in Columbus even though the ball had clearly gone out of bounds. After all that, we probably don't have any more breaks coming our way—and this wasn't supposed to be the year anyway.
You may also say that Atlanta deserves something special for bringing 70,000 people to an American soccer party. Maybe, maybe. But I don't care.
—DW
---
Julien is a regular contributor to Howler Magazine. Follow him on Twitter @JulienLlerena.
Dennie is the editor-in-chief of Howler Magazine and is, perhaps wisely, not on Twitter.