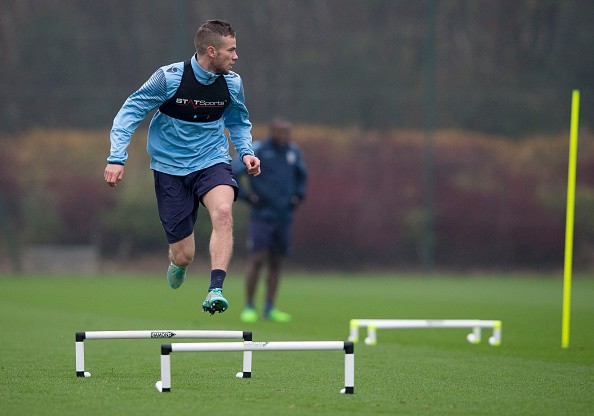 According to The Sun, Aston Villa midfielder Tom Cleverley lived out everyone's worst nightmare when an angry Roy Keane showed up at his house unannounced and rang the bell at his front gate for 15 minutes. Keane supposedly did this believing that Cleverley was the leak behind reports of dressing room unrest leading to Keane's departure from Aston Villa as Paul Lambert's assistant manager.
On Thursday, Lambert implied that Keane did turn up at the 25-year-old's house, but Cleverley told his manager that "it certainly wasn't how it was portrayed." This is hard to believe, though. Because if Roy Keane shows up at your house uninvited, there is a 100% chance that he is there to murder you.
Of course, when Cleverley downplayed the incident to Lambert, he could have been blinking some type of cry for help in Morse code or, even worse, it could have been Keane wearing Cleverley's skin to throw people off his trail. In fact, if Lambert noticed that Cleverley was better in training than usual, that might have been the case.
Anyway, completely unrelated to all of this, Tom Cleverley has rewritten his Christmas list and is now only asking for something called a Roy Keane Panic Room to be installed in his home. This is basically a normal panic room, but with everything necessary to ward off Roy Keane: prawn sandwiches, a bookshelf filled with 300 copies of Sir Alex Ferguson's autobiography and Mick McCarthy.
Previously — DT Exclusive: Kids telling Santa Roy Keane what they want for Christmas