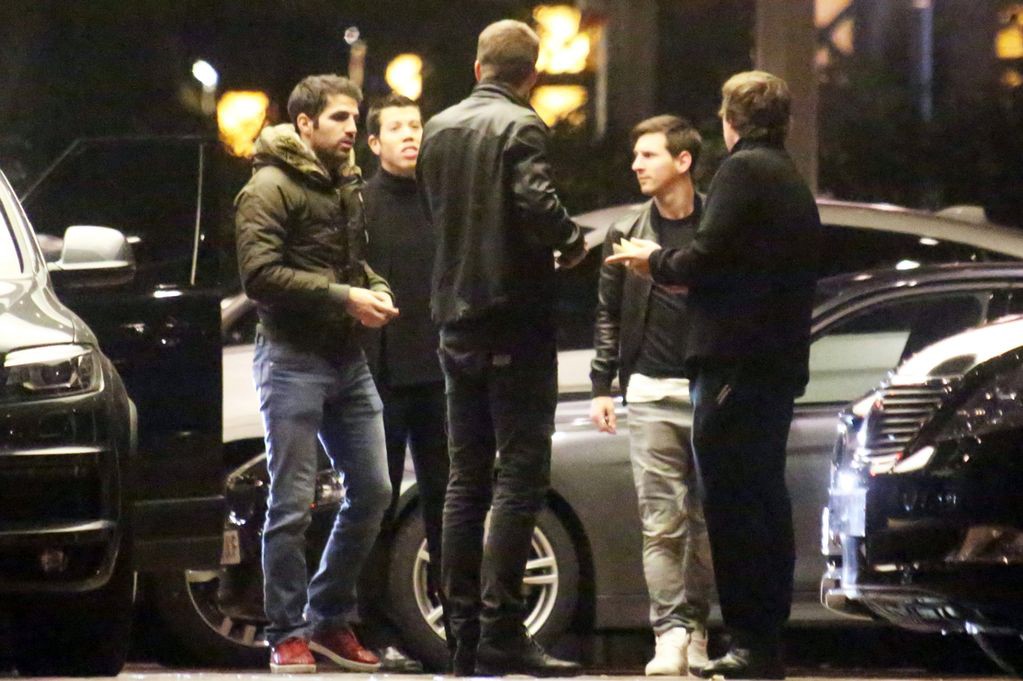 The night before Barcelona traveled to Manchester for the first leg of their Champions League round of 16 tie against Man City, Lionel Messi and Gerard Pique made a "late-night" trip to a casino with former teammate Cesc Fabregas. This prompted the same reaction it always does when footballers do something that normal humans do: MEDIA OUTRAGE!!!
This wasn't the night before a game, mind you. It was just the night before they traveled for a game. Because god forbid they're not fully alert during the pre-flight announcements.
Regardless, puritanical reports of the "furore" over Messi and Pique's fun times after Barca lost to Malaga at the weekend and questions about the excursion to both Pique and Luis Enrique attempted to stir up a similar controversy to the one that followed Cristiano Ronaldo daring to celebrate his 30th birthday the night Real Madrid lost to Atletico. Even though Pique and Enrique both dismissed the matter, the image of improper conduct had already been painted and would be used to shame the players if they failed to perform against City.
But instead of vomiting up poker chips at the Etihad, Pique played exceptionally well and Messi was a key part in the Barca attack that scored twice in the first half. Barcelona won 2–1 and the job was done. So, clearly, that night at the casino must have helped Messi and Pique recover from the Malaga loss and spurred them on to a quick turn around. Late night casino trips for everybody!
Of course, Messi did have a late penalty saved by Joe Hart and that had to make him think about his actions. Maybe if he had stayed at the casino a little later and played a little more blackjack, he could've scored. Hopefully he will learn from this mistake and put in the extra effort next time.