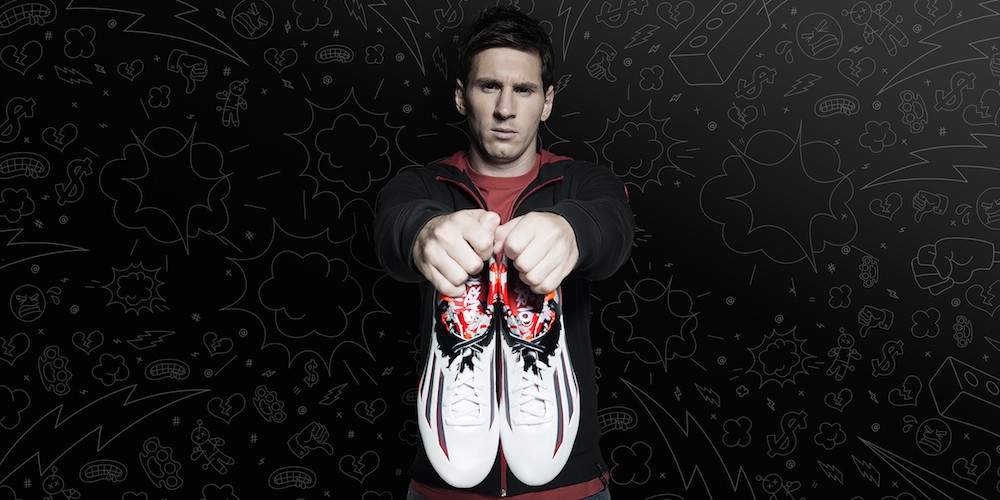 Both Nike and Adidas have released new footwear made to represent, be promoted by, and cover the toes of Cristiano Ronaldo and Lionel Messi, respectively. This is an event that seems to happen every other week, but this time, both releases appear to be efforts to reinforce the most simplistic and problematic perceptions of the two biggest names in football.
First there's Adidas' Pibe de Barr10 for Messi, which was "inspired by the Barrio of Las Heras, Rosario, where Messi learned to play the game." Ignacio Valenti, an artist born in Rosario, was enlisted to help with the design.
"I did leave Rosario when I was young, but I still have my people, my neighborhood, and my favorite spots. Pibe de Barr10 have a lot to do with my life, my childhood and a lot to do with me," said Leo Messi.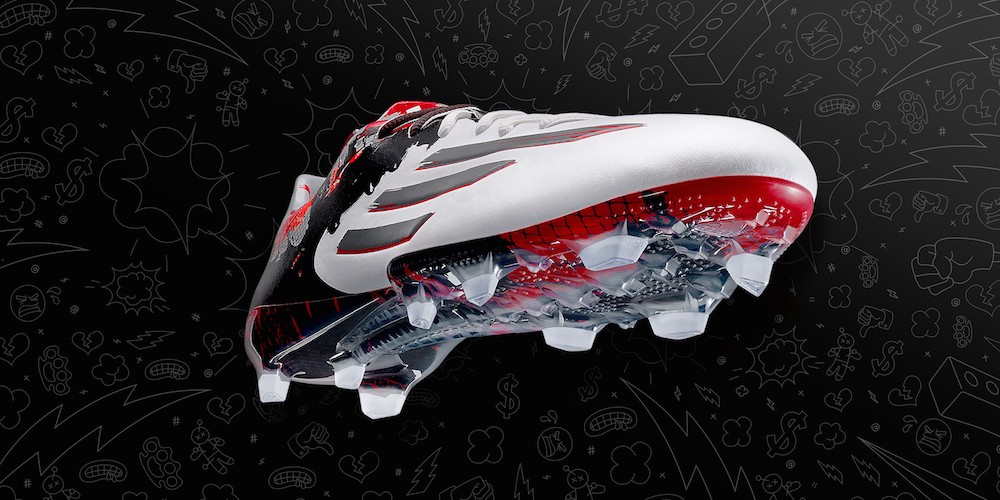 Messi has always been positioned as "the good boy" (in Sepp Blatter's words) and these boots attempt to reinforce that after stories of tax evasion and power tripping within Barcelona have added more layers and nuance to an actual human being. But that stuff doesn't help boot sales. So it's back to basics — loving references to Messi's youth and a predominantly white (knight), safely modern design. In other words, good boy boots.
Then there's Nike's Mercurial Superfly CR7 Silverware. These were originally released in black last October, then in limited edition diamond and gold to celebrate Ronaldo's Ballon d'Or win in January. Now they're glittering sliver. Because, as Nike puts it, "Nobody shines on the pitch quite like Cristiano Ronaldo."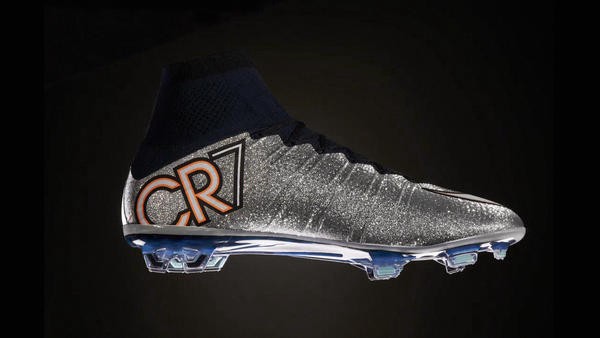 "The new colorway is inspired by the silver trophies elite players like Ronaldo pursue this time of year," they continue, reinforcing that Ronaldo is about flash and superficiality. There's no mention of his hometown (which, in reality, means quite a lot to him). Only the obnoxious sparkle of "the bad boy."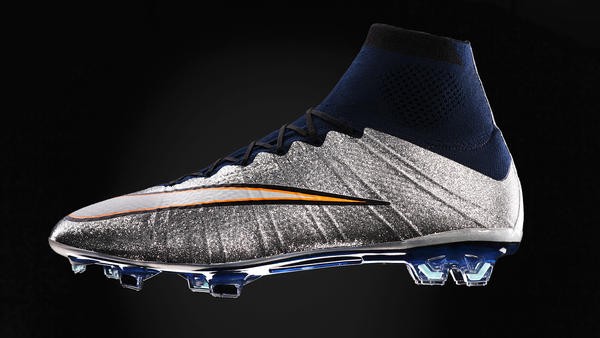 Naturally, both releases will debut at Sunday's El Clasico.
The one-dimensional characters established for Messi and Ronaldo do a disservice to both men and cause absurd controversies whenever they inevitably defy (or reinforce) the narrow roles defined for them. Of course, football boots aren't meant to convey all the complexities of the person they were designed for. They're meant to be worn and sold in large quantities. So market positioning trumps what's best for Messi and Ronaldo as people and the consumer's decision is limited to "Aw, Messi's hometown!" or "Ooo, shiny!" just to keep the line moving.