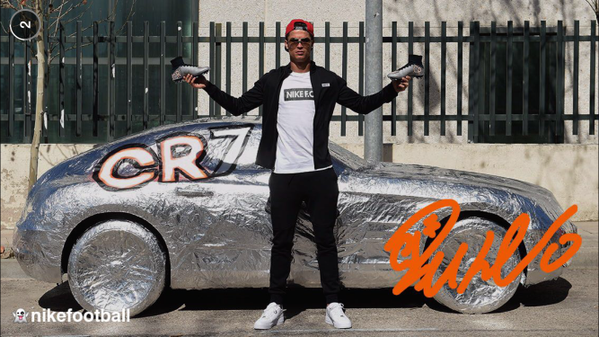 Cristiano Ronaldo has new, sparkling silver boots, and someone at Nike decided that covering every inch of Ricardo Quaresma's car with CR7 branded tinfoil was the best way promote them. So they did.
Cristiano's friend, Portugal teammate and fellow Nike athlete saw the humor in the promotional prank, Instagramming a photo of the car with the caption, "Seriously @cristiano ?! My newly redesigned CR7 #Mercurial car on @nikefootball 's snapchat."
https://instagram.com/p/0sZyo4rveL/
They were going to cover Raul Meireles' fixed gear bike with foil, but it just wouldn't have been the same.