https://www.gettyimages.com/detail/photo/468923642
Tired of typing Zlatan Ibrahimovic's name into every one of your Google searches? Of course you're not. But Swedish marketing firm Sweetpop went ahead and created a search engine that will make your life that much easier anyway.
How does it work? Well, when it's time for your hourly search for Zlatan related news and information, go to Zlaaatan.com (the extra a's are presumably intended to better convey the drama of Zlatan in the context of a domain that was still available).
Now, Zlatan Search is essentially just a reskinned Google that adds "Zlatan" to the start of whatever term you type in. So instead of typing "Zlatan porn," as you usually do, you now just have to type "porn" and Zlaaatan.com will give you exactly what you wanted.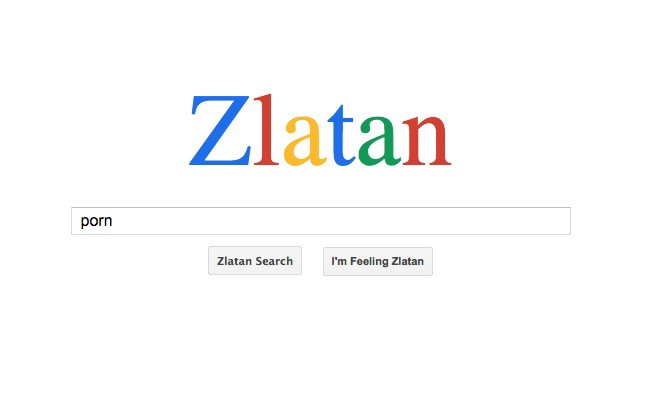 The "I'm feeling Zlatan" button will take you directly to Zlatan's Wikipedia page to remind you that you are not, in fact, Zlatan.
It's as Zlimple as that.
The project was officially sanctioned by Zlatan himself, but he did score a hat trick against St. Etienne on the day it launched. So if that isn't an endorsement, I don't know what is.