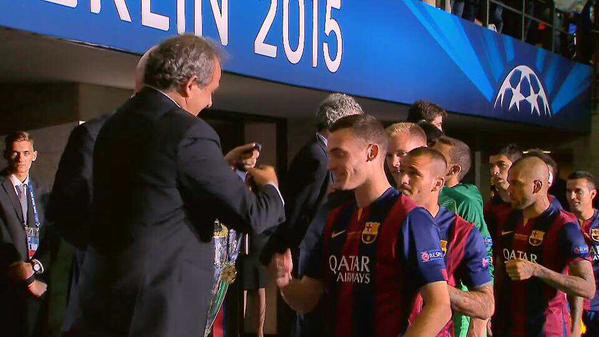 When we last left injury plagued defender Thomas Vermaelen, he was celebrating Barcelona's La Liga title even though he hadn't played a single minute for the club to that point. In the three weeks since then, a lot has happened though. He played 63 minutes in Barca's meaningless final La Liga match of the season and for his considerable trouble, he got to celebrate their Copa Del Rey title and he collected a Champions League winner's medal after watching his teammates beat Juventus 3–1.
That's three title celebrations for 63 minutes of work. And to top it all off, since Barca won the Champions League, the Telegraph reports that they now owe Arsenal an additional £3 million on top of the initial £15 million they paid for Vermaelen last summer even though he didn't make a single appearance in the competition.
Vermaelen celebrates his first La Liga title…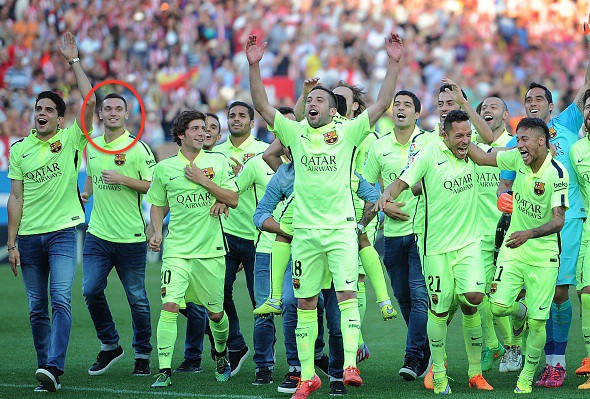 Vermaelen celebrates his first Copa del Rey title…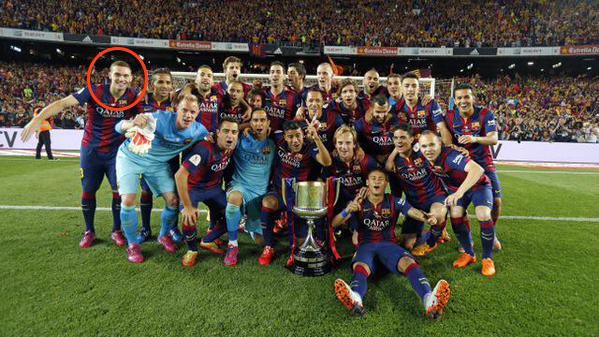 Vermaelen celebrates his first Champions League title…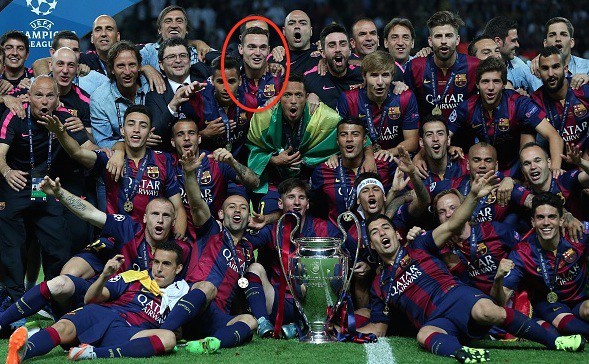 Note how he become more and more emboldened with each celebration. First, he only wore his yellow Barca top with jeans as if to say, "I'm technically a member of this club, but you shouldn't mistake me for someone who has actually contributed to this great achievement."
Then he celebrated the Copa del Rey win in a full kit, evoking memories of old John Terry jokes. And finally, he decided to see just how far he could push it by wearing a full kit AND collecting a winner's medal ahead of Luis Suarez, WHO SCORED THE WINNING GOAL IN THE CHAMPIONS LEAGUE FINAL.
At this rate, he's going to be telling Gerard Pique's kids to call him daddy next week.
Thomas Vermaelen cannot be stopped from basking in the glory of achievements to which he is tangentially related.
(Watch Vermaelen collect a medal at 13:19 into the video below.)