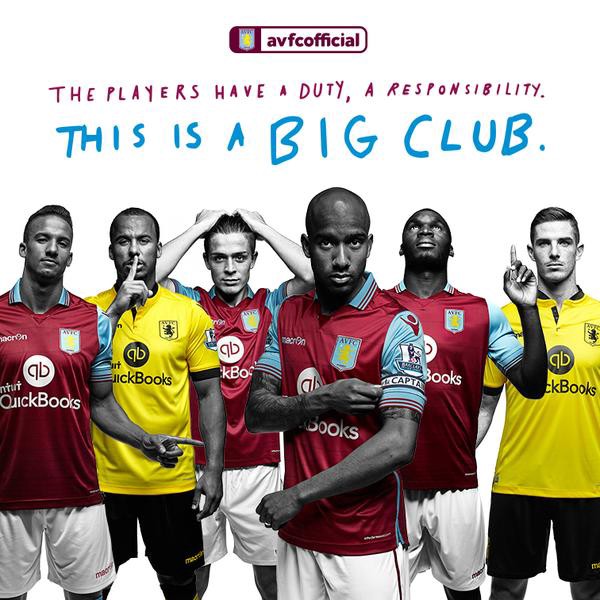 [This post was originally published on July 11. It has been modified and updated to reflect the latest in Fabian Delph's terrible decision making process.]
July 3 — Aston Villa captain Fabian Delph is linked to Man City, who are reportedly willing to trigger his £8 million buyout clause.
July 8 — Villa signing (and former City player) Micah Richards tells the press that Delph asked him about City and his opinion of the situation.
July 10 — The BBC reports that Delph's move to City is all but done, pending a medical scheduled for the next day.
July 10 (later) — Delph's comments from just six months ago, when he signed a four and a half year extension with Villa, do the rounds on social media. Vitriol is directed his way and he is widely mocked.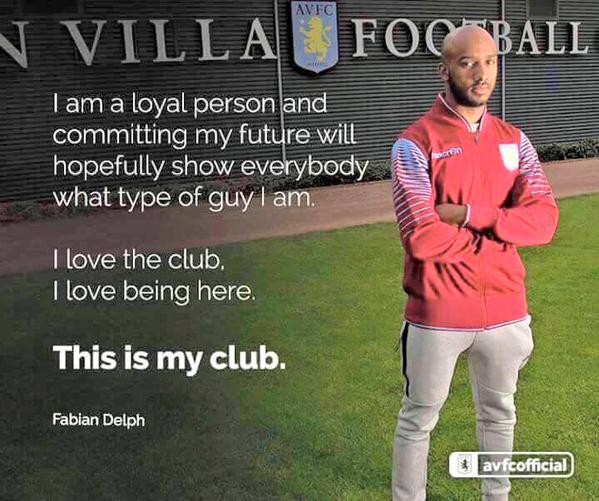 July 11 — Delph releases a statement on Villa's official website confirming that he's not leaving after all.
Aston Villa captain Fabian Delph has confirmed he will be remaining at the club and leading the team into the new season.
He said: "I'm aware there has been intense media speculation surrounding my future in the last 24 hours and I want to set the record straight.
"I'm not leaving. I'm staying at the football club and I can't wait for the start of the season and captaining this great football club."
The Birmingham Mail confirms that "the captain was 100% on the way to Manchester City this time yesterday but Villa officials say he had a complete change of heart."
July 12 — Villa release a video interview with manager Tim Sherwood expressing his delight that Delph will stay. "He had an opportunity to join Man City and he weighed up the options and he decided to stay with us, which we're obviously all delighted about."
https://www.youtube.com/embed/ihkfW3Db7xM
July 17 — Delph goes to Man City in an £8 million deal. Here's Villa's statement on the matter, in its entirety:
Aston Villa can confirm that Fabian Delph has exercised the release clause in his contract and will join Manchester City.
We'd like to wish him success in his future career.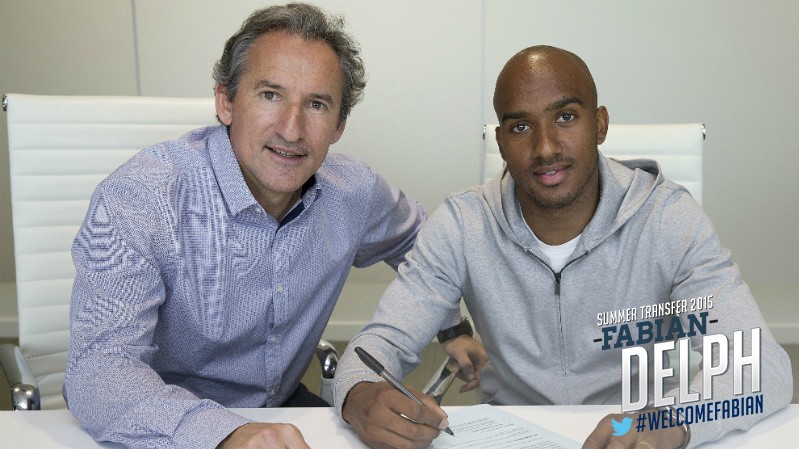 Delph explained (via Sky Sports):
"As has been widely reported, I initially turned down the opportunity to join Manchester City. That decision was purely down to the love I have for Aston Villa and their great supporters.
"When I was made captain of Villa it was a huge honour for me and I took the responsibility incredibly seriously. I signed a new contract last season with the view of staying at the club for the duration of the deal and never with the intention of leaving a year later.
"My decision to stay initially was purely based on the emotion and feelings that I hold for the club and the people there rather than looking at the football opportunity that had been placed in front of me.
"I have been immensely proud to captain such a great club and want to thank everyone at Aston Villa — most importantly the fans — for the amazing support they have shown me during my time there."
And that's how you complete the rare double U-turn transfer, making things so, so much worse.