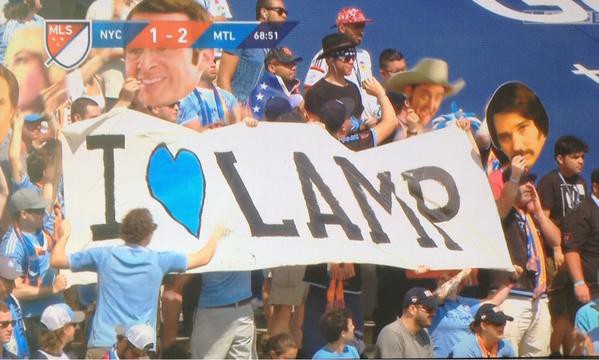 Frank Lampard finally made his NYCFC debut a year after first being unveiled by the new MLS club, coming off the bench in the 69th minute of their 3–2 loss to Montreal. Despite the confusion and lies that led to him playing a full season for sister club Man City before reaching this day, the New York fans showed there were no hard feelings with an "I love Lamp" banner, expressing both their support of the former England international and their love of Anchorman character Brick Tamland.
https://www.youtube.com/embed/Ld35lMnFQ10
Apparently former New York Red Bull Tim Cahill and his kids love Lamp too.