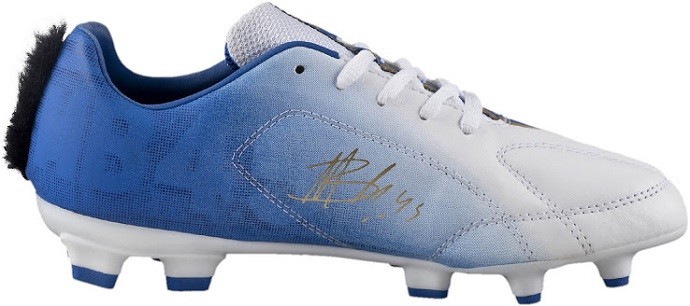 Mario Balotelli is having a hard time finding a place to play football at the moment, as Liverpool have frozen him out and no other clubs are making big offers to save him. But that hasn't stopped Puma from using his name, hairstyle, and catch phrase to market a new line of products to children.
This is the MB9 JR (sold here) — a boot "specially designed for young players who dream of matching (and even surpassing) his abilities," according to Puma. In addition to the mohawk, Balotelli's signature, and "Why Always Me?" eternal question, it also features an anti-odor treatment in the sock liner.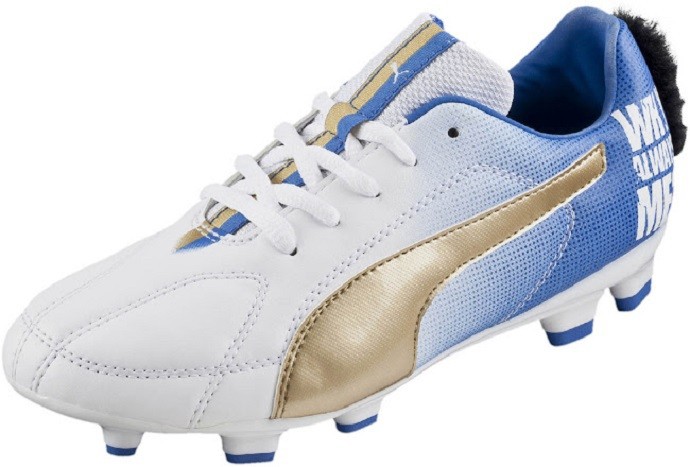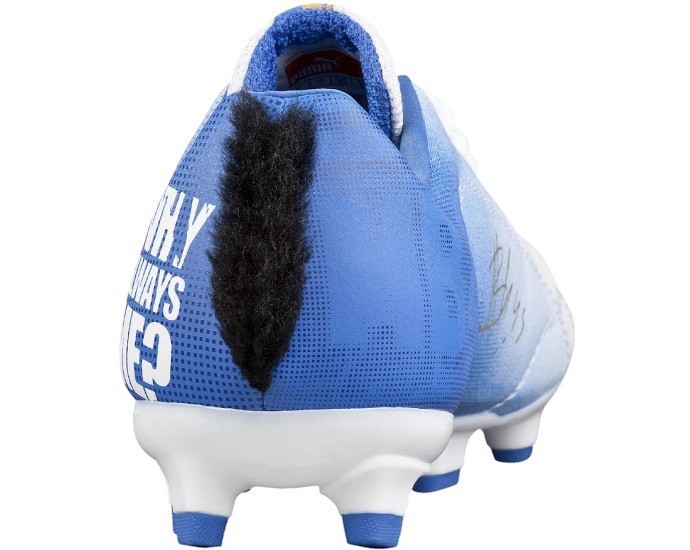 And if you get the boots, of course you have to get the semi-unusable mohawk ball to go with it (sold here).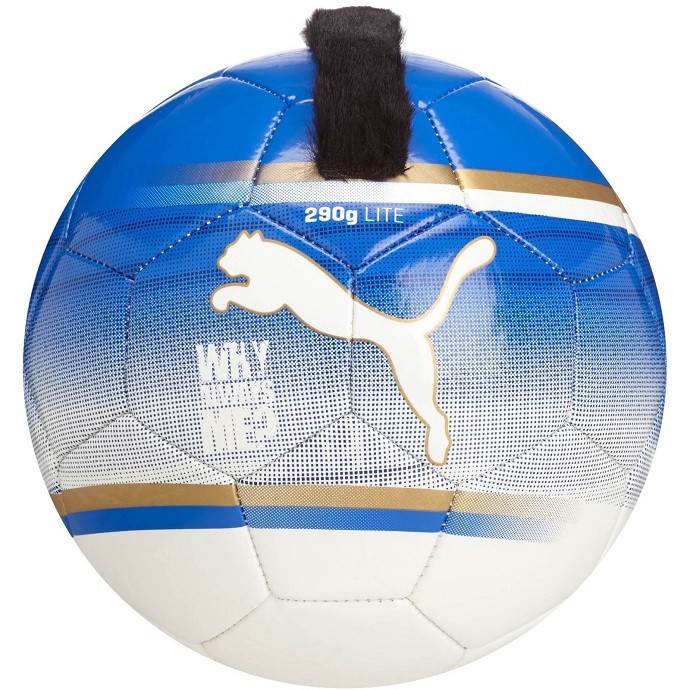 The ball is "designed specifically for future soccer stars," who are so talented that a lopsided ball that can't roll properly is no hinderance to their skills.
Now Puma just need to promote these items by helping Balotelli find a new club that will actually let him play and remain relevant.