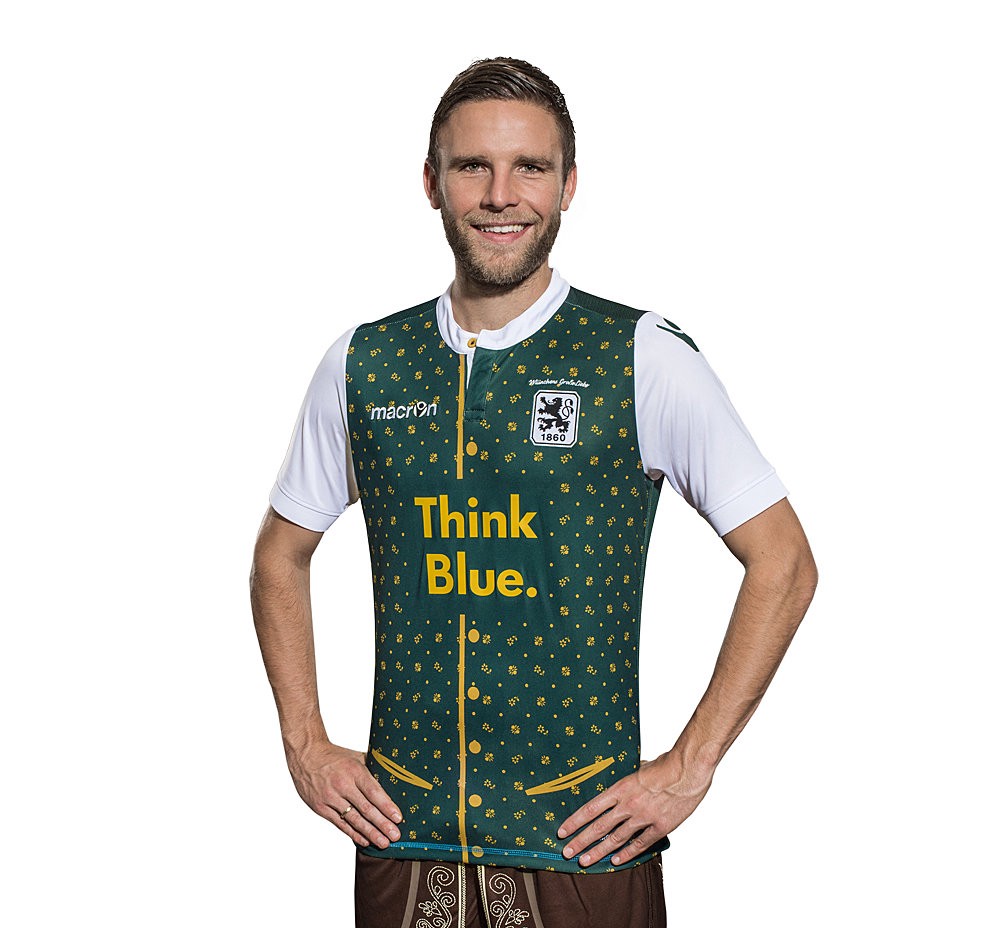 Special Oktoberfest themed kits are becoming something of a tradition for the Munich clubs and 1860's latest offering might be the most ridiculous yet. With the top made to look like a green vest (complete with fake buttons) and the now standard faux lederhosen shorts, Macron have set a new bar with this one.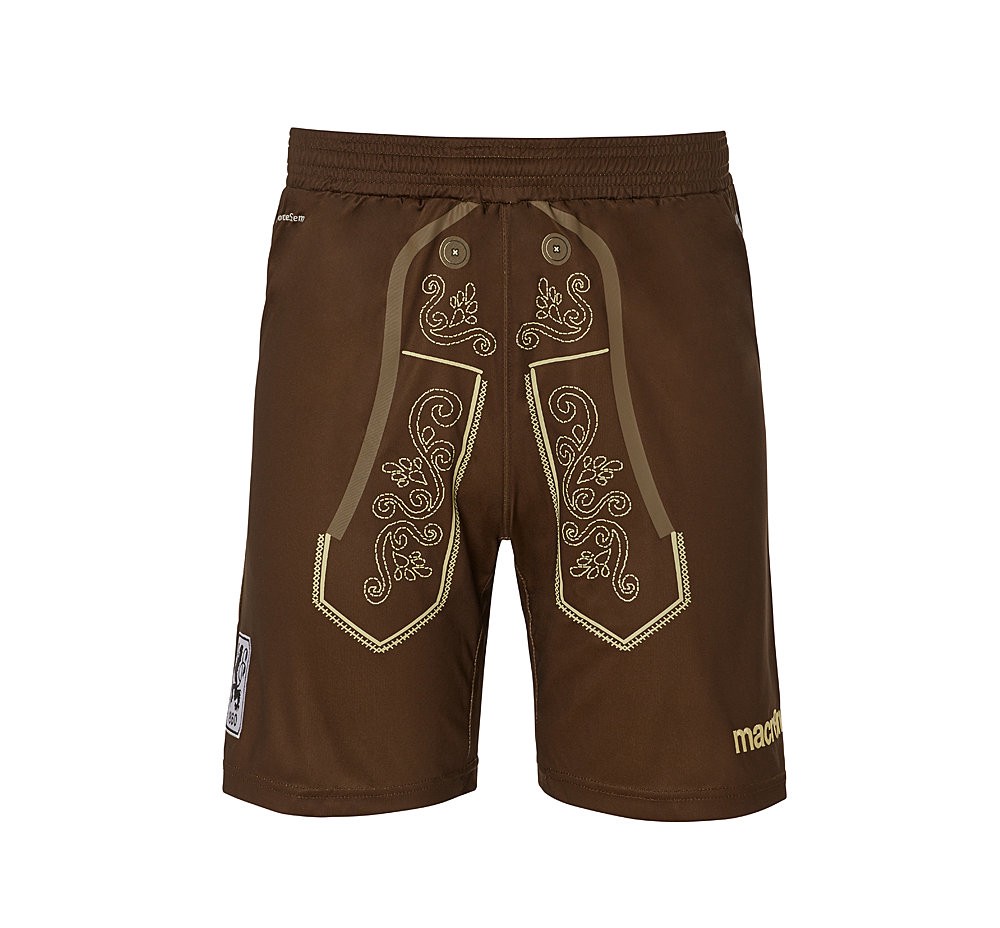 Last year, 1860 Munich went with a comparatively understated blue and white checked shirt.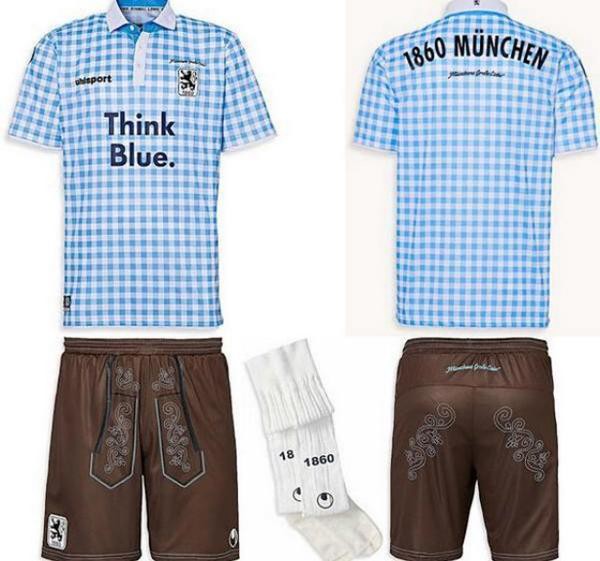 Bayern and Adidas, meanwhile, went with a full Bavarian-wear away range. They even had special caps!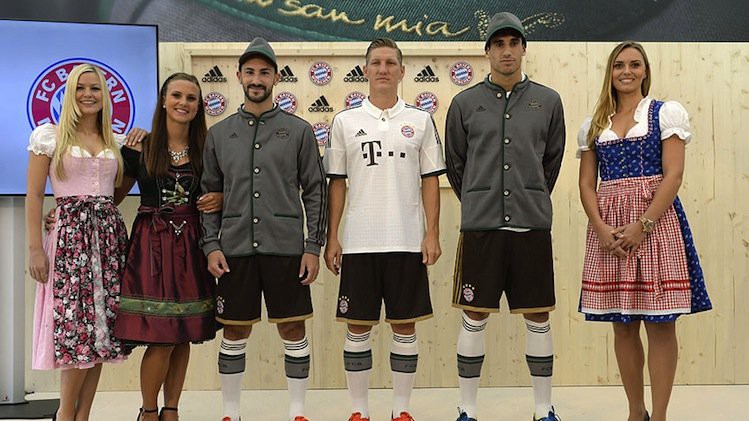 Clearly this will not end until both clubs are wearing actual lederhosen and drinking beer out of glass boots during matches.