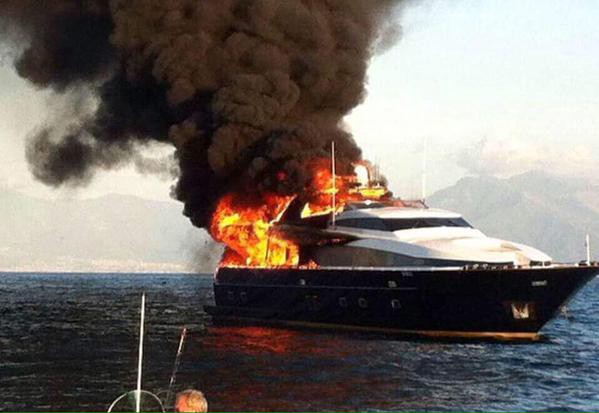 Napoli owner Aurelio De Laurentiis was rescued from his flame engulfed yacht by helicopter off the coast of Naples. The rescue took place shortly before Napoli's 5–0 win against Lazio. So the day wasn't all bad for De Laurentiis.
From Football Italia:
"Fortunately it all went well. I don't know what happened, perhaps a short-circuit," De Laurentiis told reporters.
"Were we frightened? Anyone in our position would have been."
A helicopter rescue team was sent out to air-lift all 12 passengers away to safety.
Oddly enough, former Italy captain and Napoli player Fabio Cannavaro posted footage of the yacht fire on Instagram, not realizing that the ship belonged to De Laurentiis. At least, that's the story he's going with.