Footballers have been promoting products on social media for years now, but Mesut Ozil and Freddy Adu have recently infused this soulless practice with a wonderful touch of emotion and artistic flourish.
First we have Ozil, who cannot be more excited about Arsenal's ugly new snowman sweater. Just look at that high school yearbook quality picture and the variety of emoji faces! Also, the colloquial language he uses proves that he wrote it himself and just has a burning desire to see people wear this garment because it is so nuts and no other conceivable reason. Look at it. The nose actually sticks out! And don't even get me started on the scarf!
Ozil's joy is one end of the spectrum, but at the other is Freddy Adu's melancholy vacuum pitch.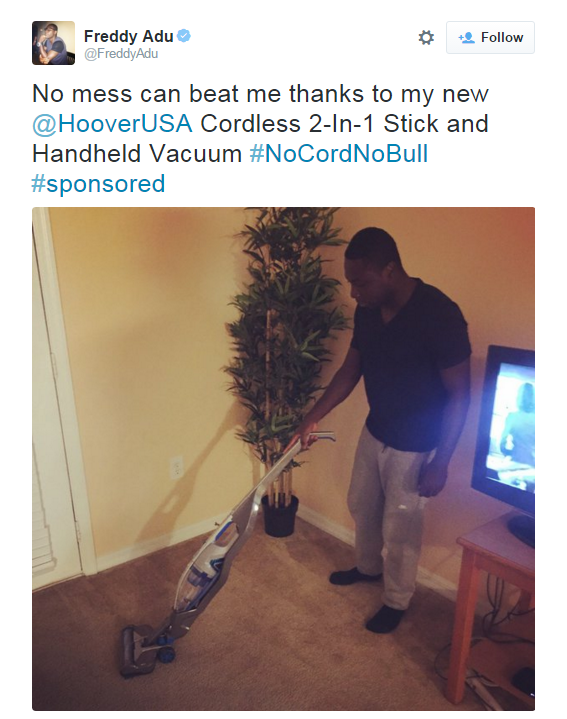 His words make it clear that this is an exercise of naked commerce and the accompanying image exposes the combination of disappointment at the cruel hand life has dealt him and determination to forge ahead and the make the most of what comes his way. In this case, a cordless vacuum.
These are prime examples of how footballers can use their social media accounts to both make money and convey their perspectives on the human condition. This is of value to everyone. Especially people in the market for snowman sweaters and vacuums.
That's right, Freddy. It is called that.