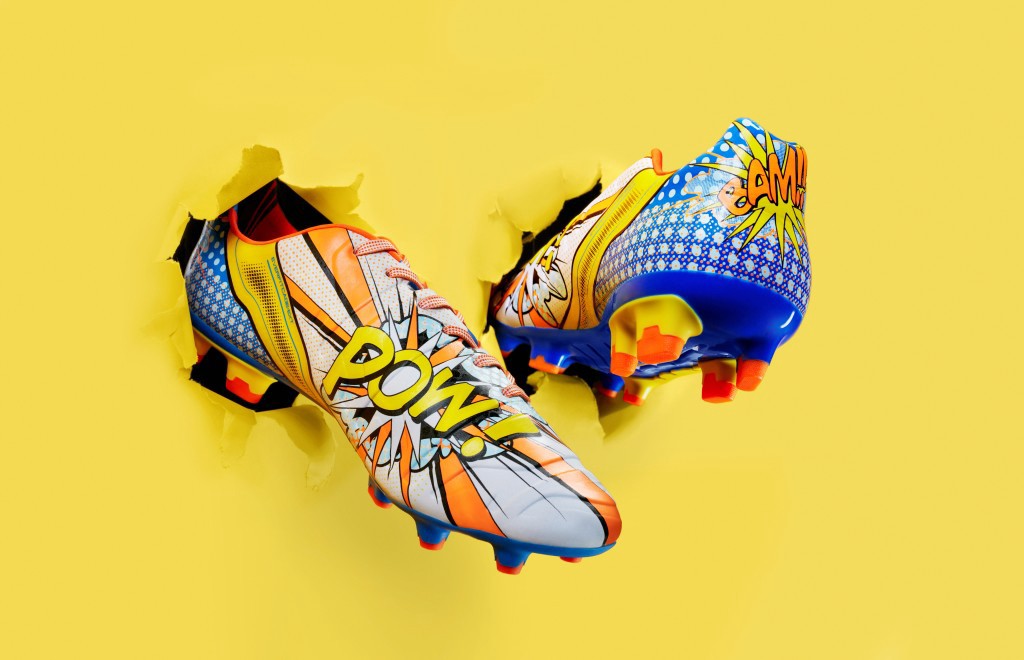 If you've ever dreamed of wearing a pair of boots that look like an old Batman cartoon, Puma have you covered with their new evoPower Pop Art boot.
Set to be worn by the likes of Mario Balotelli (naturally), Cesc Fabregas, Olivier Giroud, and Yaya Toure, the design was inspired by the pop art movement of the 1950s and, presumably, all the professional footballers who, like me, say "bam!" or "pow!" every time they kick the ball.
Says Cesc Fabregas: "This time PUMA have really surprised me with the new boots they gave to me and I love the result. The graphics are so cool, and it actually feels like a little piece of art that I can wear on my feet. I look forward to wearing these boots when I play with the Spanish national team against England and Belgium, hopefully some players will be distracted when they see my unusual footwear."
Spoken like a man in the midst of terrible, terrible form.
The evoPower 1.2 with pop art graphics will be available to purchase starting November 16.