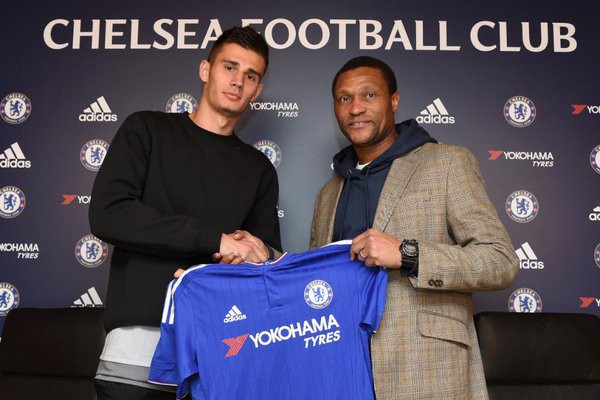 Chelsea have signed 20-year-old American defender Matt Miazga to a four and a half year deal, making him the club's first signing from the United States. Miazga has been described as an "unknown," so in the hopes of educating fans and media alike, here are some facts about Miazga that need be to be spread far and wide.
-Growing up in New Jersey, his babysitter was Meadow Soprano, daughter of famous mob boss Tony Soprano.
-He is as tall as four and a half Lionel Messis.
-He has a girlfriend named Chelsea who insisted that he could only move abroad if he joined a club with her name so the media would have to call him "Chelsea's Matt Miazga" in all their reports.
-His parents are Polish and he has one cap for Poland's U-18 team, but he decided to represent the U.S. because he didn't want to play in front of Wojciech Szczesny.
-Thierry Henry retired just so he wouldn't have to face Miazga in New York Red Bulls training sessions anymore.
-It has always been his dream to "see the world," so he signed with Chelsea in the hopes of being loaned all over it.
-U.S. national team manager Jurgen Klinsmann has described him as "I'm glad I left Landon Donovan off the 2014 World Cup squad and I would do it again."
-He hopes that Chelsea captain John Terry will teach him everything he knows about acquiring Instagram followers.
-Everyone who has ever nutmegged him has mysteriously lost the ability to taste the difference in Skittles flavors after doing so.
-Kind of looks like a dark haired Ivan Drago.