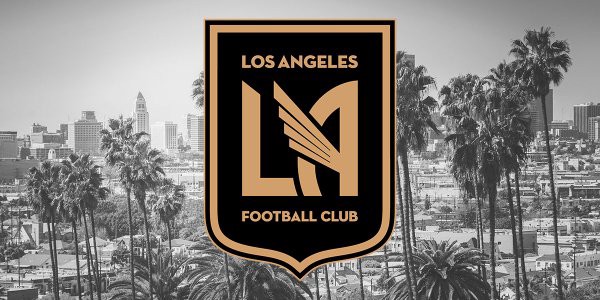 LAFC are set to join MLS in 2018, but until now, all they had were roughly eight million celebrity part-owners. All that has changed, however, as they have unveiled a rather gorgeous crest and Will Ferrell as celebrity part-owner No. eight million and one.
First the crest…
https://www.youtube.com/embed/Emczin-vSFQ
LAFC began with black and red as placeholder colors, so they've decided to keep the black and use gold as the other primary cold, with red being reduced to third color status. The old Hollywood art deco lettering is a brilliant choice and the wing serves as a nod to both the city of angels and the old NASL's LA Aztecs. Here's more from the designer himself.
Then there's Will Ferrell, who came out without an introduction as co-owner Mia Hamm spoke. When she finally did introduce him, she made it clear that his presence wasn't a joke.
[email protected] just crashed @MiaHamm's speech at the unveiling of #LAFC's colors. pic.twitter.com/6y4RHvNEiL
— LA Mayor's Office (@LAMayorsOffice) January 7, 2016
But Ferrell, a long-time Chelsea fan, did bring a few jokes once he took the podium.
All in all, not a bad day for LAFC.