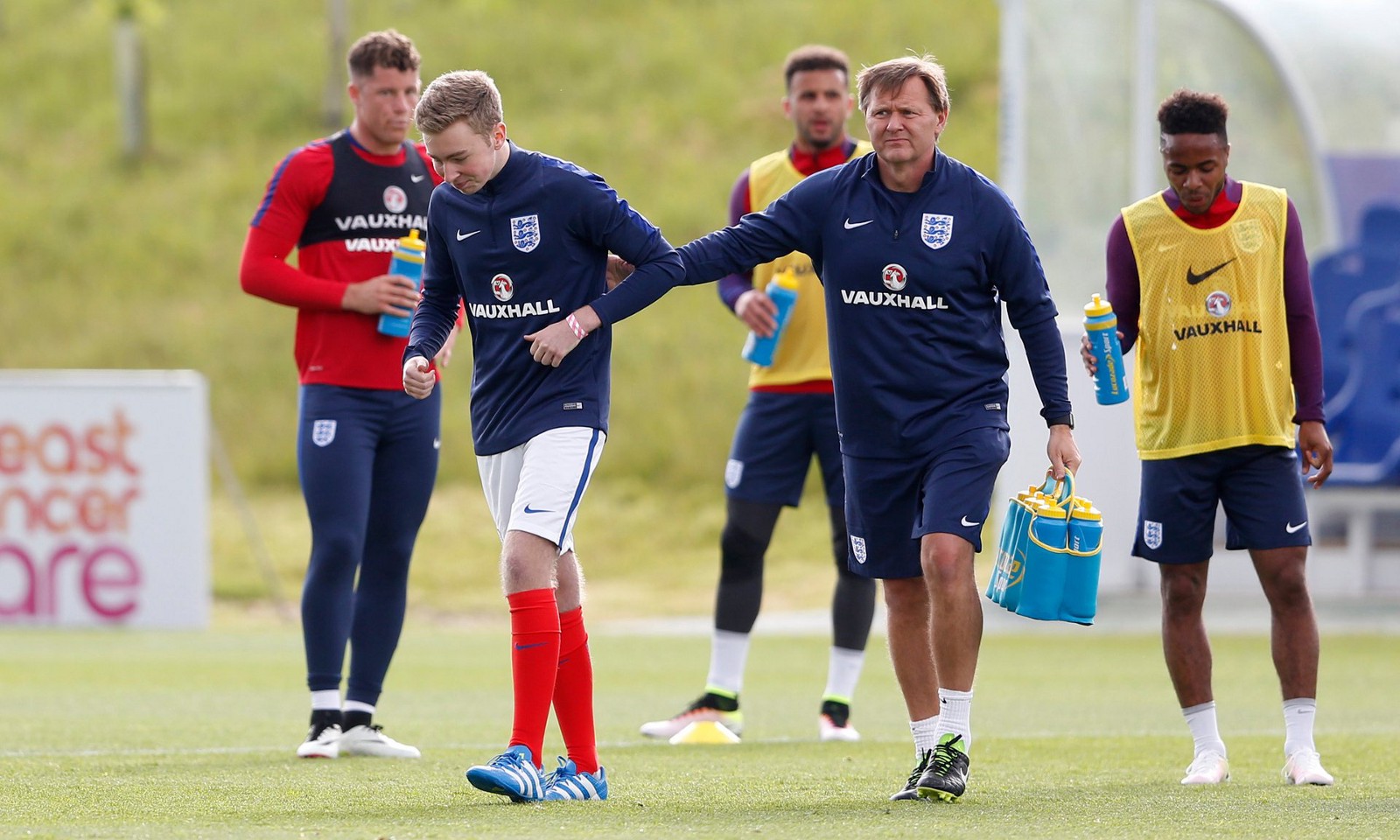 A guy in an England training kit invaded the team's first pre-Euro 2016 training session and no one really cared. The man jogged towards the players, who were taking a water break at the time, kicked a couple of balls towards empty nets, and jogged away without anyone doing much more than watch him do what he pleased.
https://www.youtube.com/embed/X-Dw2Rmf8n0
The odd spectacle will not go unpunished, though.
From the Guardian:
"The person in question was the son of an invited Club Wembley member who had to follow a formal registration process on entry to St George's Park," a spokesperson said.
"The FA were aware of his identity and we will take appropriate action in due course as a result of this unacceptable behaviour."
The incident occurred midway through an hour-long training session at St George's Park, where media watched the session alongside Club Wembley members.
I guess the lesson here is that if you're dressed appropriately, you can pretty much do whatever you want.