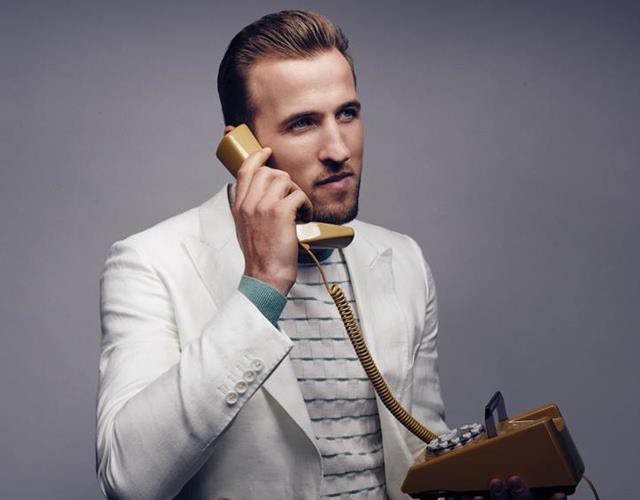 Harry Kane is on the cover of the new issue of Forever Sports magazine and this is one of the images from that shoot. I have no idea what's going on here.
Is he supposed to be a bad guy from an episode of Miami Vice who was just told that his men have Crockett and/or Tubbs tied up in a warehouse after discovering that they aren't actually the drug smugglers they claimed to be? Does he still live with his grandmother, not own a mobile phone, and buy his clothes second hand from members of Duran Duran? Is this a promotional image for his cover of Lionel Ritchie's "Hello"?
Though we do not have the answer to any of those questions, we do have a great quote from the accompanying interview:
"I remember watching the 2002 World Cup in school and going in early to watch it. We had a lot of great players then playing good football and the country was excited.
"I cried when we went out to Brazil. I was a passionate fan. Whenever we lost, whether it was a penalty shootout [2004 and 2006] or in normal play [2002]… I was quite a sad kid."
Carrying around some weird old phone and staring off into the distance while silently holding it to his ear probably didn't make him super approachable, either.
Previously: Arsene Wenger poses for artsy photoshoot, describes himself as a "facilitator of what is beautiful in man"