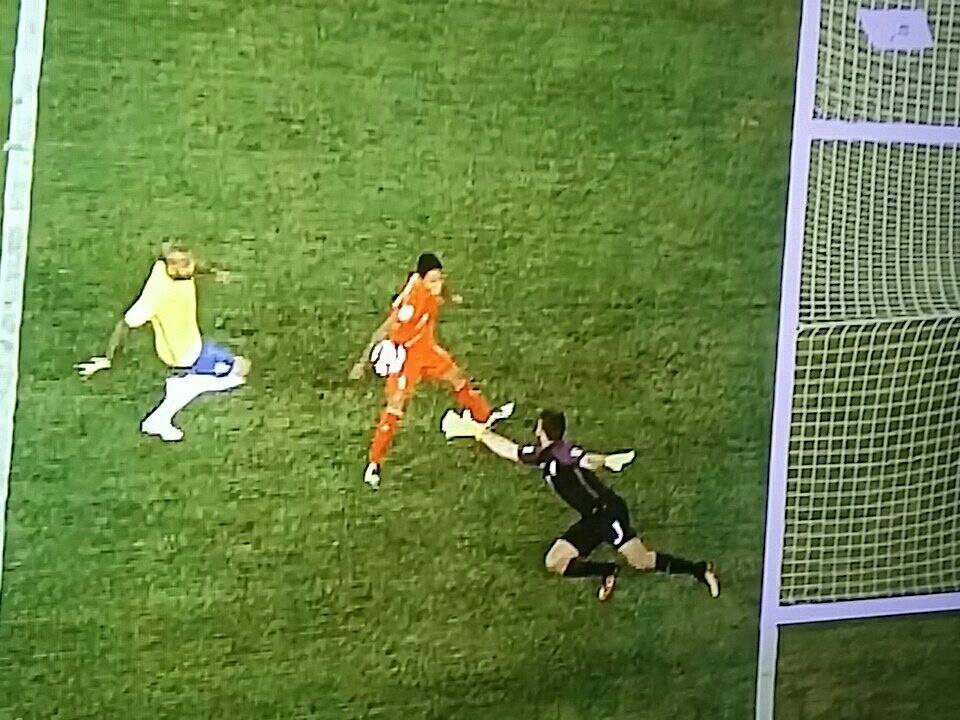 Peru beat Brazil 1–0 to advance to the quarterfinals of Copa America Centenario, eliminating Brazil in the process. And they did it with a blatant handball that the referee took an eternity to not disallow.
https://www.youtube.com/embed/ej92cWMlrqE
After an utterly dire 74 minutes of play, Peru's Raul Ruidiaz finally scored the match's first goal when the ball appeared to go in off his arm. The referee then ran over to the linesman to figure out whether the goal should be disallowed or not and held a lengthy discussion through his headset before wrongly allowing the goal to stand.
All Brazil needed was a draw to win the group and advance, but the 1–0 loss left them in third behind Peru and Ecuador.
Ruidiaz later maintained that the ball didn't hit his arm, presumably while his pants were on fire.
This marks the first time since 1987 that Brazil have been eliminated from Copa America in the group stage and though the circumstances are unjust, it's hard to say they deserved to go through after only managing to score against 74th ranked Haiti in the group stage (though they did put seven past them).
Ruidiaz's goal immediately goes up there with Maradona's Hand of God goal and Thierry Henry's handball against Ireland as the most egregious hand related injustices in the history of the game. It also shows that Brazil's fortunes haven't improved much since their match against Germany in the 2014 World Cup.
Peru will face Colombia in the quarterfinals and Brazil manager Dunga will likely have to go into hiding.