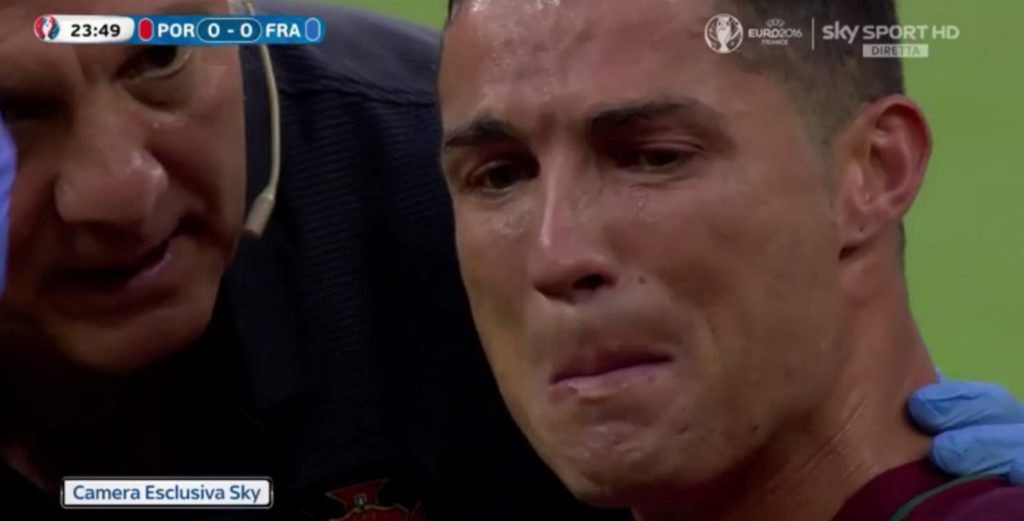 A collision with France's Dimitri Payet early in the first half of the Euro 2016 final left Cristiano Ronaldo with a badly injured knee. Though he isn't normally one to receive the world's empathy, watching him exhaust every ounce of his considerable willpower to try and continue before tearfully going off for treatment twice and eventually having to be stretchered off in the 25th minute was a genuinely heartbreaking sight. Even for one moth in particular.
The Stade de France was swarmed by moths as the venue's floodlights had been left on overnight (reportedly for security reasons), and when Cristiano initially sat down, the first living creature to embrace him was a moth who went right for his face.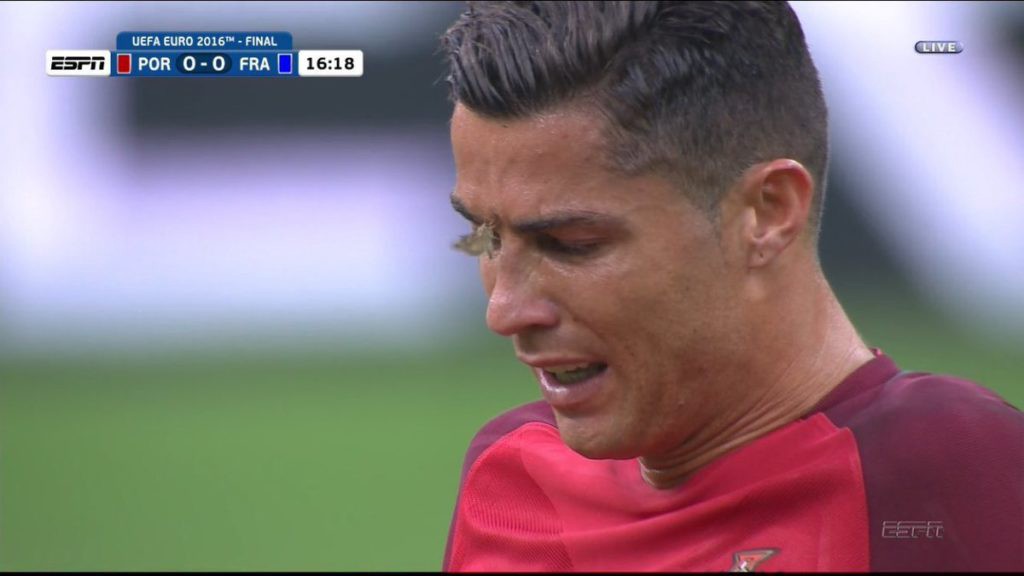 With Cristiano out of the picture, Nani strapped on Portugal's armband, which is reason enough to feel sad.
https://www.gettyimages.com/detail/photo/545878000
This marks the second time in a matter of weeks that a major cup final has made one of the world's best players cry. And if these experiences don't bring Messi and Ronaldo together, nothing will.