Sometimes being alone isn't so lonely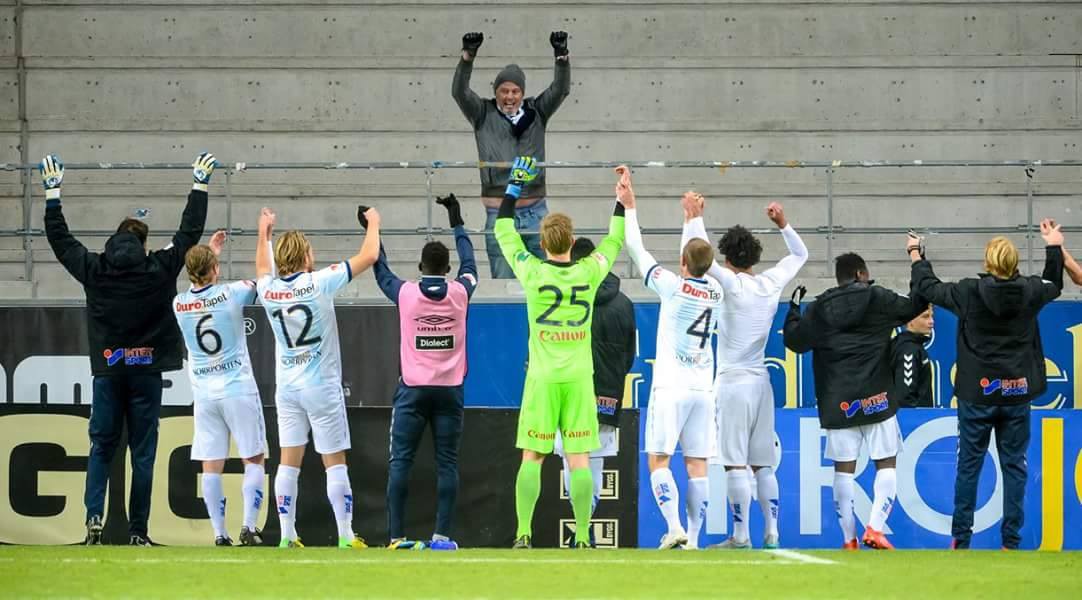 One Gefle IF supporter, identified only as Peter, was devoted enough to make the journey from Gävle, Sweden to Kalmar — a six-hour drive each way—for the club's Allsvenskan match against Kalmar FF despite the team being winless since August. His loyalty was rewarded with a 1–0 win and the players recognized his devotion by celebrating the victory with him.
From The Local:
"I've been a GIF fan since I was a kid and it felt right to just do it," he explained to The Local. […]
"I feel like there has been enough attention," he shrugged, adding "I've been to Gothenburg and Malmö which are longer trips, but none were as crucial as this one".
"It is nice that they appreciate a true fan," he did admit.
Gefle currently sit 15th out of 16 in the league, leaving them in position for automatic relegation. But if they can avoid that fate, Peter told The Local that he has promised all the players he will buy them a beer. It should be them buying beer for him, though.
Peter is the latest in a grand tradition of supporters following their clubs all by themselves. A 14-year-old fan of Swiss club FC Le Mont recently found a similar level of fame for being a one-man band/fan club on away days.
And before that, there was an Udinese fan who didn't let his solitude stifle his wild-haired enthusiasm.
http://sports.yahoo.com/blogs/soccer-dirty-tackle/one-solitary-udinese-fan-showed-genoa-team-match-230323815–sow.html
Though there are many downsides to have just one fan, it does seem to reduce the chances of stadium violence. So maybe West Ham should limit their crowds to one.