It's not a one-team league…at least for now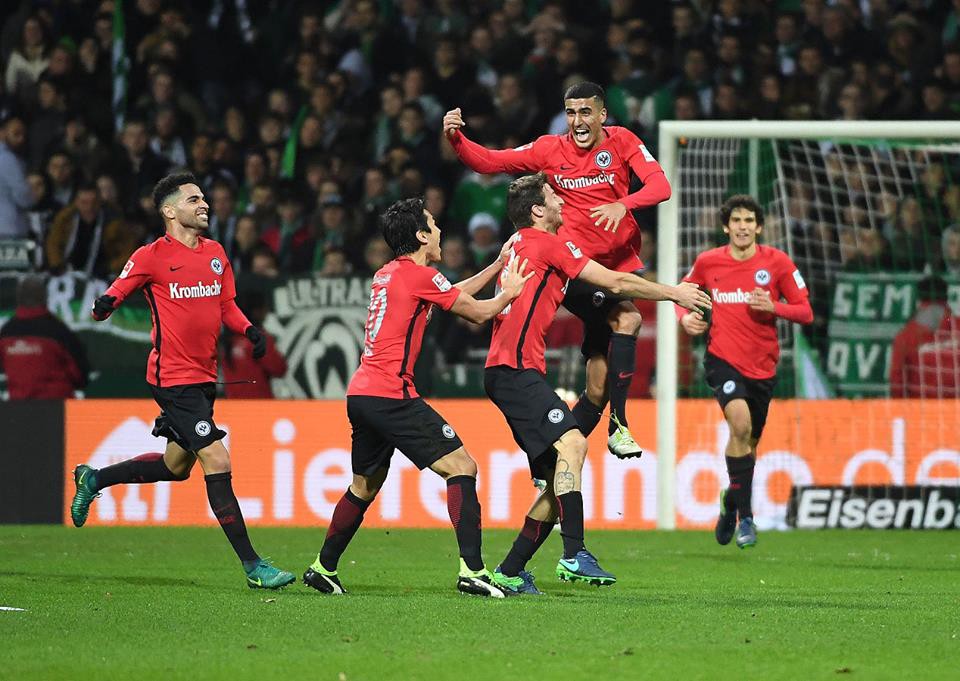 If you've spent any time with the Bundesliga in this decade, you know who's dominant. Bayern Munich has won the last four Bundesliga titles, and hasn't fallen out of the top three since the 2006–2007 season. Last season, the first that Fox broadcast to American audiences under its new contract, was Bayern's from post to wire. Die Roten only lost 2 of 34 matches and racked up a goal differential of +63 along the way; they didn't even drop points until the 11th match of the season. In a year when the Premier League had the chaos of Leicester surpassing more storied franchises, the Bundesliga continued to be its predictable self.
This year, however, the Bundesliga's rivaling the Premier League in uncertainty, and anemic Fox broadcast numbers are happily picking up from their start-of-the-season lows, back when viewers may have feared a repeat of last year's calm victory procession.
The pride of Red Bull, RB Leipzig, vaulted Bayern to reach the top of the table last week. FC Köln is in 4th, Hoffenheim (led by a coach still in his 20s) is 5th, and Hertha Berlin is 6th. And Eintracht Frankfurt, very nearly relegated last year, is in 7th place, with the same point total and goal differential as the two teams above it. This Saturday (9:30 am ET, Fox Sports 2), they'll look to further entangle a delightfully-entangled league when they face Borussia Dortmund.
https://www.whatahowler.com/the-double-pivot-podcast-77f72e2b19d9
American fans know Eintracht Frankfurt as the club home of Timmy Chandler, who welcomed Costa Rican players to the Fertile Crescent of Threatening Crosses he was ostensibly defending in the now-infamous 4–0 Hex loss earlier this month. Chandler is actually having a solid season for his club. The team (nicknames include The Moody Diva) is even more of a United Nations than Arsenal, with players from Austria, Brazil, Croatia, Finland, Hungary, Israel, Jamaica, Japan, Mexico, Morocco, Serbia, and Uruguay joining the German, Swiss, and Spanish core you'd expect of a Bundesliga team.
And, as evinced by this Tweet celebrating Finnish keeper Lukas Hradecky's impending birthday Saturday, they have a laudable camaraderie:
https://twitter.com/MarcoFabian_10/status/801862247756730369/photo/1?ref_src=twsrc%5Etfw
Chandler's part of a defensive-oriented team that has scrounged goals from 10 different players so far this season. Given their rise from the depths of last year's tables, Americans might also consider them the German answer to this year's Colorado Rapids. Dortmund certainly has the offensive aplomb to test a defense, but in this year's Bundesliga, no result is certain.