The England striker brings the world's latest meme to the pitch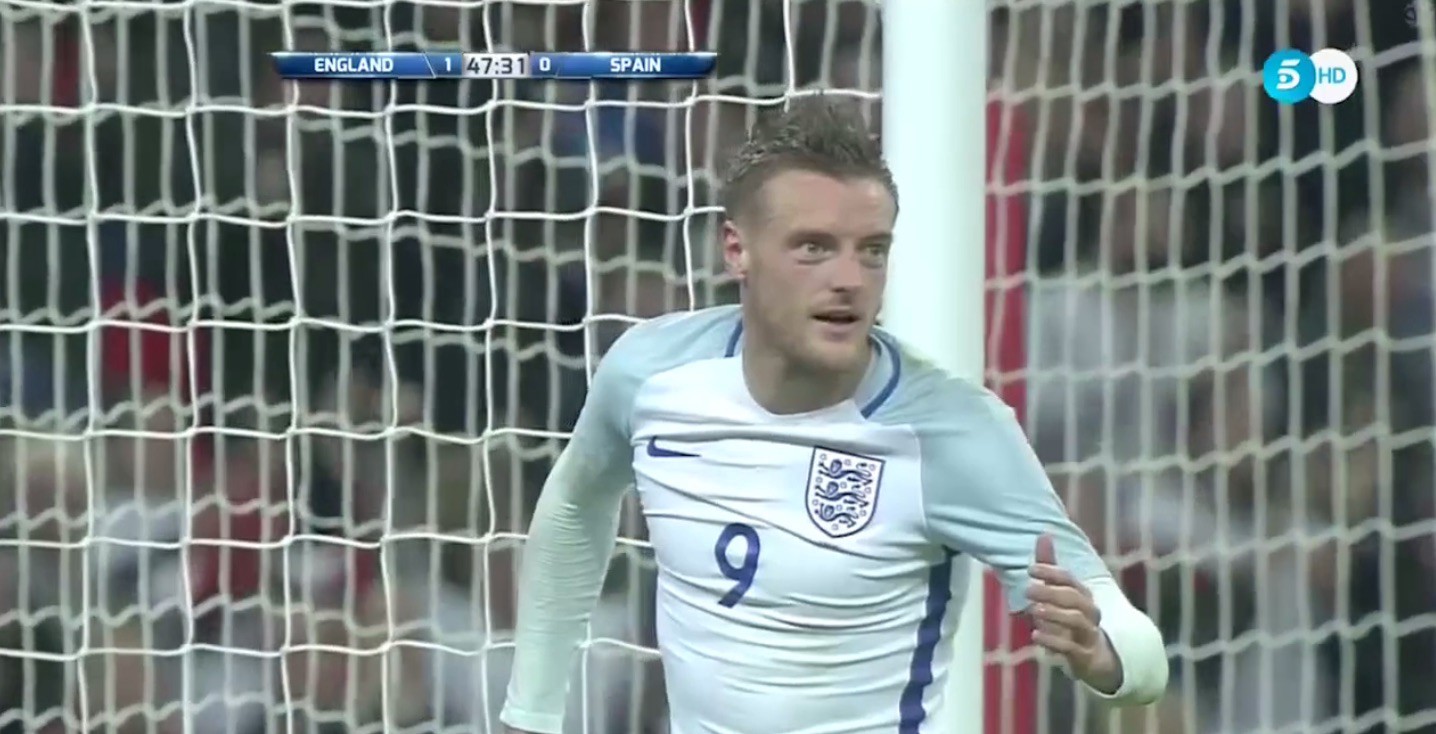 If you haven't noticed by now, the internet has been taken over by yet another new meme: the mannequin challenge.
In England's friendly against Spain, Leicester City striker Jamie Vardy scored with an impressive header, connecting with a Jordan Henderson cross that saw the Three Lions take a 2–0 lead against Spain just after halftime.
Once the ball hit the net, Vardy took a few steps past the goal and froze. His arms were still in a running pose and his face remained motionless — just like a mannequin. Teammates Theo Walcott and Raheem Sterling joined in on the stationary fun.
https://www.youtube.com/watch?v=vd4UHAqLI1A
The mannequin challenge has been popular during the international break, with a number of teams doing it in the dressing room, including Portugal and a mostly naked Cristiano Ronaldo.
But England were the first to take it to the pitch.
In the end, the 29-year-old's goal and theatrics weren't enough as England blew their two goal lead.
Spain's Iago Aspas (89′) and Isco (96′) netted two late shots for their country, concluding the Tuesday night match with an even score of 2–2.
After the final whistle, Spain did a mannequin challenge of their own.