It's been that kind of season for the Black Cats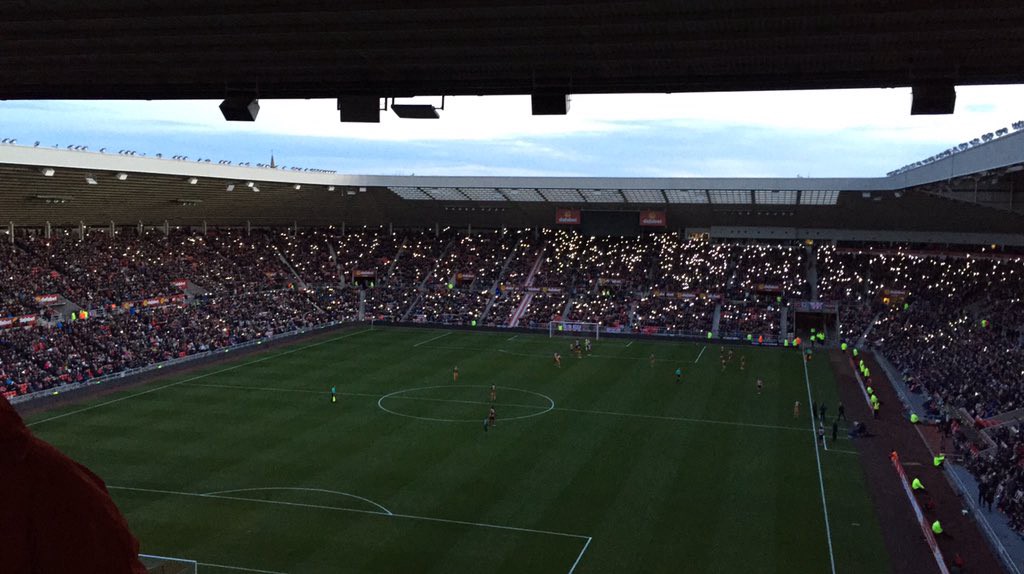 Sunderland have endured an absolutely miserable season thus far, so of course when they finally play well enough to win at home for the first time this season (and just the second time overall), the lights go out during the game.
A power failure at the Stadium of Light (who says the football gods don't have a sense of humor?) prompted fans to create a beautiful twinkle effect with their phones as Sunderland beat Hull City 3–0 to climb out of last place in the Premier League.
https://www.gettyimages.com/license/624352702
Surely Sunderland fans would've preferred this to happen during their 4–1 loss to Arsenal or 3–0 loss to Everton, but it hasn't been like the Black Cats' fortunes to enjoy small graces such as that.
The outage also had Sunderland manager David Moyes doing his post-match press conference in the dark, which gave him the opportunity to work in a shot at the assembled journalists in the name of banter.
When Moyes recently said that he often sits alone in a darkened room after matches, I don't think this is what he meant.