Leo Messi is cited as a beneficiary of this strange rule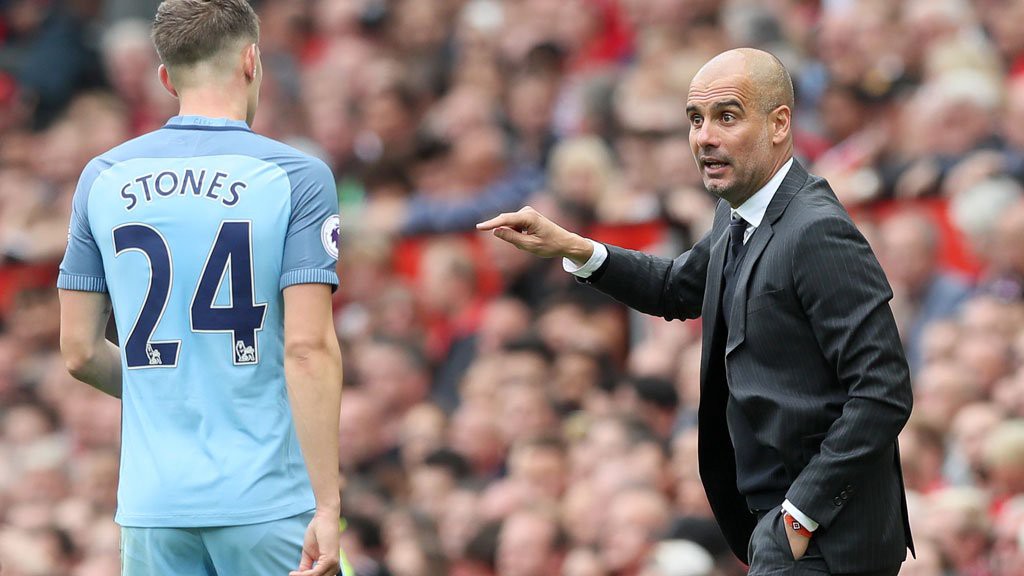 In the wake of revelations about Pep Guardiola's pizza and WiFi bans, I stated that he was turning Man City into North Korea. But I don't think even Kim Jong-un imposes a sex curfew on his people.
Before we get into the details of this matter, first we must consider the source. Samir Nasri was loaned out to Sevilla at the start of the season because Guardiola didn't like his attitude or level of fitness. He claims that Guardiola literally kicked him in the butt. So with that in mind, here's what else Nasri has to say (via the BBC):
He told French TV programme L'Équipe du Soir that Guardiola "wants his players to be slim and fit".
Nasri added: "He banned a lot of things in the kitchen but the biggest anecdote is that he says before a day off, those who want to have (sexual) relations it's before midnight. And that's with a day off the next day. It's because he wants you to have a good night's sleep."
Nasri, who signed for City in 2011, added: "He said he told that to Messi, who since then does not get muscle injuries."
OK, there's a lot to unpack here. First of all, to be clear, this isn't a sex ban, but a sex curfew…before days off. Secondly, if sex was causing Lionel Messi's muscle injuries, I doubt the timing of it was as much of a problem as how he was doing it. Was he having sex on top of a bed of Ballon d'Or awards? Was he practicing a variation that involves running? I have no idea.
Third, this rule has surely created some dilemmas for Guardiola's players over the years.
Pique: Want to go to the bedroom?
Shakira: But it's 11:55 before your day off. Do we have time?
Pique: Plenty…
Pique thrusts at hyperspeed as his eyes are locked on a bedside clock that flips from 11:59 to 12:00.
Pique: NOOOOOOOOOOOOOOOO!
Shakira: YOUR HIPS…HAVE…LIED!!!
Pique collapses, out of breath and without release. The phone rings.
Pique: Hello?
Guardiola: It's 12:01. There better not be any sex happening.
Pique: No, boss. There isn't.
Guardiola: Good. I couldn't tell from the cameras if you stopped or not. Next time leave the lights on.
Pique: Cameras?!? What cameras?
Guardiola: I AM PEP GUARDIOLA—SEEER OF ALL, KNOWER OF ALL. DO NOT QUESTION ME AGAIN.
Pique: Yes, boss.
Guardiola: Now I have to be sure Messi isn't trying to have sex while wearing his rollerskate shoes again. Sweet dreams, Gerard.