An important news alert from the desk of Cristiano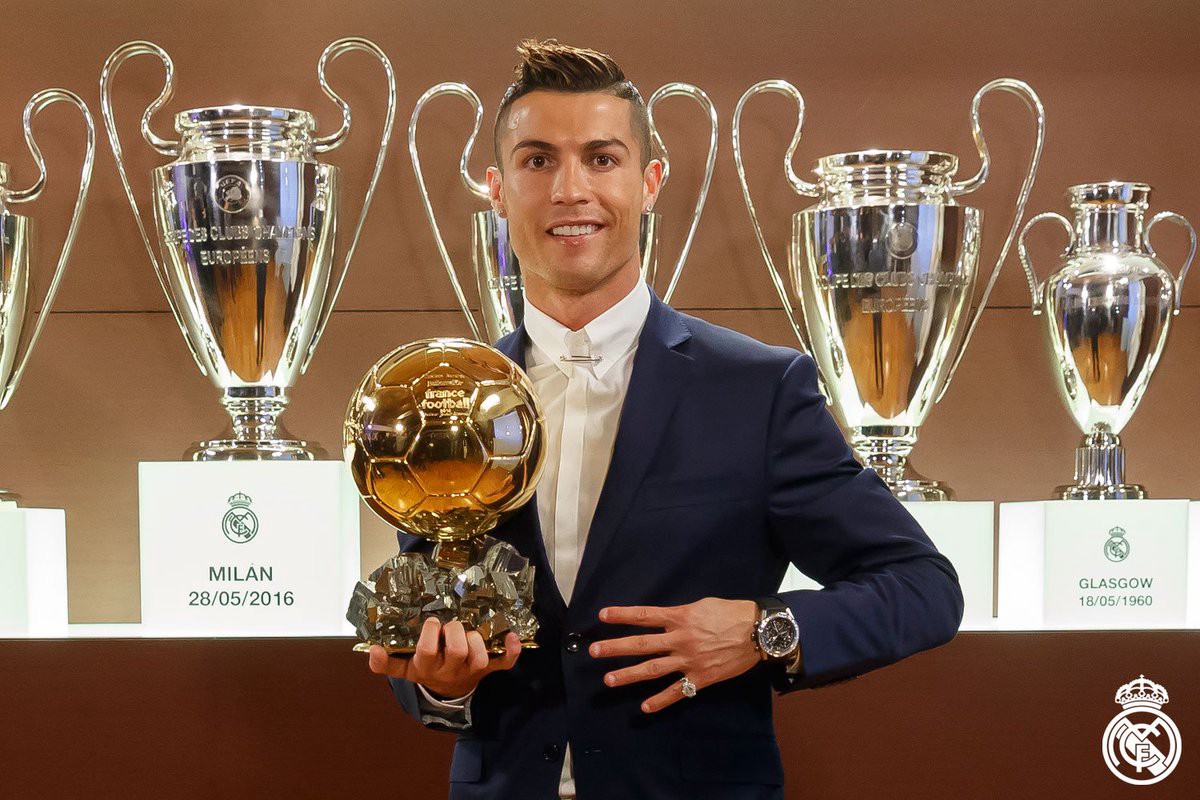 Dear Leo,
How are you? (Please do not feel required to write back answering this question.) I am excellent. As you know, the awarding of the Ballon d'Or was different this year. There was no gala for us to attend together. You in your tiny doll suits made out of discount children's bedding and me looking perfect.
In a way, I am saddened that we didn't get to have this time together, but in another, far more real way, I am so happy that we didn't. But enough small talk—the reason I'm writing to you is to inform you of the winner of the 2016 Ballon d'Or. No need to thank me for this service. It is 100% my pleasure. I assure you.
Here's a hint: The winner of the 2016 Ballon d'Or is the greatest footballer of his generation. His hair this year didn't look like it was styled by someone who was kicked out of cosmetology school for crimes against humanity. He didn't "retire" from international football and then come back like a 15-year-old who angrily shut off his Playstation while losing an online match and then tried to pretend that their power went out. And he isn't you.
That's right, Leo. As you probably haven't guessed by now, the winner of the 2016 Ballon d'Or is me. Cristiano "SIIIIII" Ronaldo. The winner of the Champions League, the only footballer with his own line of blankets, the winner of the Best Player in Europe Award, the sufferer of a rare shirt allergy, and the man who finally won a trophy for Portugal simply by shouting at his non-injured teammates.
It has been a truly wonderful year for me and a truly terrible one for you, which makes it an even better year for me. But in addition to being the best footballer, I am also very generous, Leo. And so, to lift your spirits as your inferiority to me becomes known to the world, I am including with this letter a lifetime pass to the Cristiano Ronaldo Museum. So please bring your family (they will have to pay full price, though) and let my achievements inspire you to be slightly less embarrassing.
At this point, I'm sure you are overcome with emotion as you process yet another loss this year mixed with the joy of being able to visit my museum whenever you like instead of tattooing parts of your body to look like a printer test page. So I will conclude by saying that I will not stop winning Ballon d'Or awards until I have one for every abdominal muscle on my body. Yes, that means 15 of them.
Supremely,
Cristiano Ronaldo 
Gonzalo Higuain's №1 Fan