The Real Madrid captain's tattoos are getting…out of hand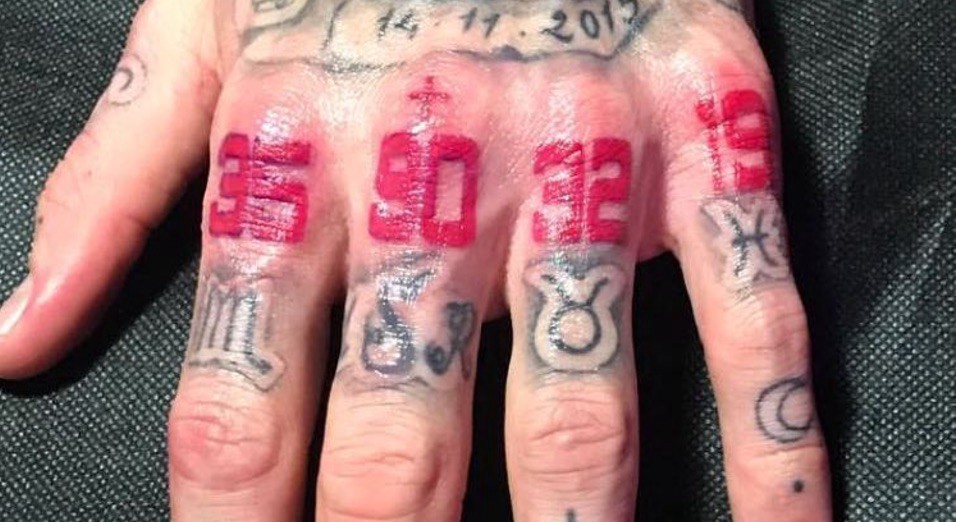 People get tattoos for many different reasons, but Sergio Ramos' motivation seems to be preparation for a day when his Wikipedia page isn't readily available. The latest ink for the Real Madrid captain with a knack for scoring late goals is a series of red numbers across his knuckles (side note: the other symbols on his fingers appear to indicate that he is, in fact, the Zodiac killer).
Ramos' Instagram post asks his fans to guess what the numbers mean and the code was quickly cracked.
The 35 and 32 were his shirt numbers at Sevilla, where he began his career, the 90+ is a reference to his late equalizer in the 2014 Champions League final, where Real Madrid went on to win La Decima, and 19 is how old he was when he made his Spain debut.
The numbers join the Champions League and World Cup trophies he has tattooed on his calves as his increasingly comprehensive career history body art.
It's not all boring old facts Ramos is permanently affixing to his skin, though. Since every good bio needs a bit of personal color, he also has a Michael Jackson tattoo.
https://www.instagram.com/p/yA6Zovi9f1/
Now all he needs is a tattoo marking his record number of red cards and he'll be set.