Man United's forgotten man earns his redemption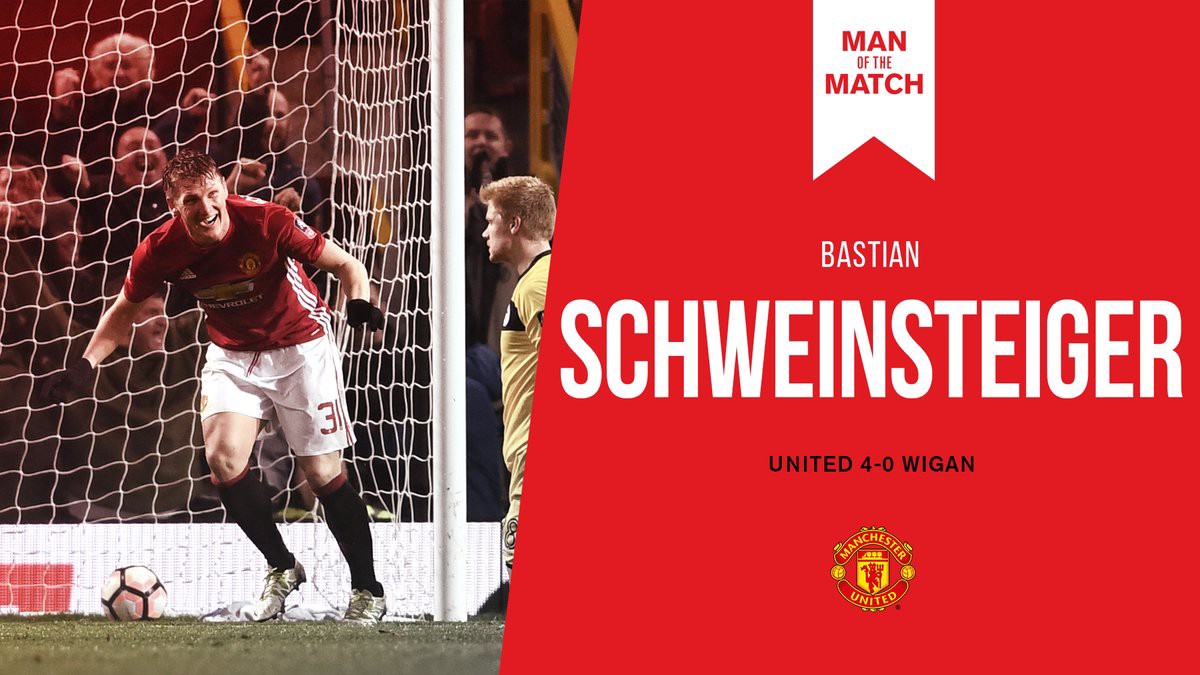 Bastian Schweinsteiger was a forgotten specter at Old Trafford—an unwanted old shoe that Jose Mourinho hoped would wander away if he was ignored long enough. He was left out of the team photo and forced to train alone simply for committing the crime of being surplus to requirements. But throughout his year of being ignored, Schweinsteiger remained unflappably upbeat and determined to prove himself. And on Sunday his perseverance paid off.
Mourinho decided to throw Schweinsteiger a bone and give him his first start in over a year in Man United's FA Cup match against Wigan. The former Germany captain made good on this rare opportunity to actually play football by notching an assist and scoring the final goal of the 4–0 win, earning Man of the Match honors for himself. And to cap off the day, Mourinho told reporters that Schweinsteiger will be allowed to stay with the club and will even be added to the Europa League squad.
This is a series of events that likely has Schweinsteiger thinking that he died of loneliness and crossed over to a heavenly afterlife at the end of last year. It's a remarkable reversal for a player who was consistently treated like a contagious disease for so long and it has to be incredibly satisfying for him to have his determination (or stubbornness, depending on how you look at it) pay off like this.
That said, I hope no one ruins his euphoria by telling him how much he could be making if he had moved to China.