A microbrewery, the UK's longest bar, fine dining, and more stuff that has nothing to do with football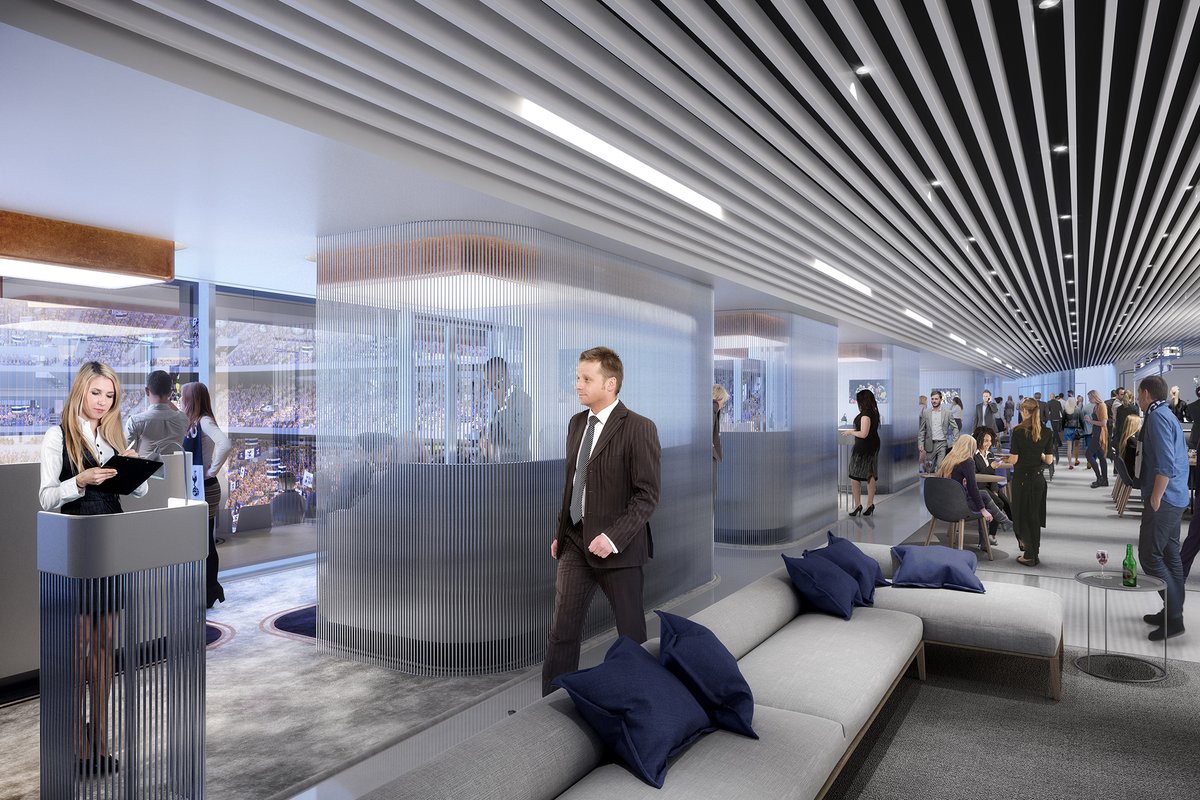 Tottenham launched a new microsite on Friday, hawking the premium lounges of their new stadium, which is set to be complete for the 2018/19 season. At least, they claim it's a stadium. But from the looks of the computer generated images they've created, it looks more like a high-end airport terminal.
The H Club will be for members only and will "offer a range of Michelin-star calibre dining experiences."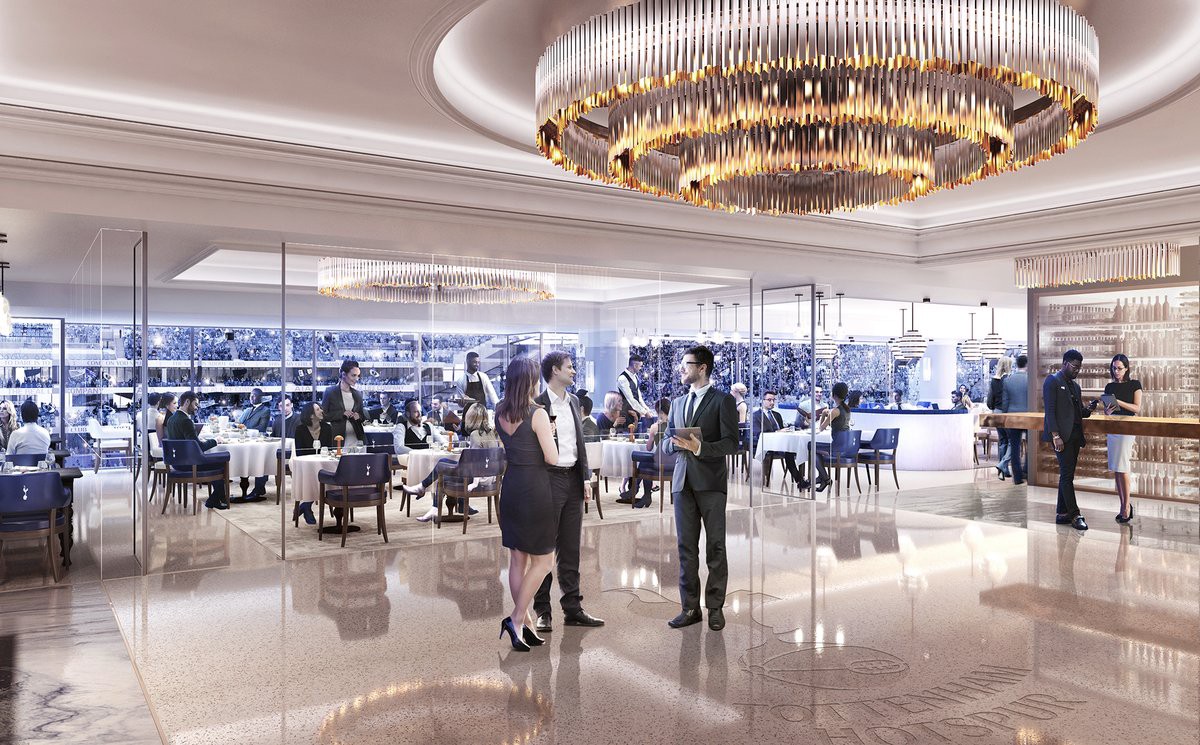 "I heard there was a football match happening somewhere in this building."
"Surely you jest!"

The Tunnel Club (which will cost a more £9,000-per-year to join) will be "the first purpose-built, glass-walled tunnel club in the UK." Ideal for people who think footballers are best viewed like animals in a zoo.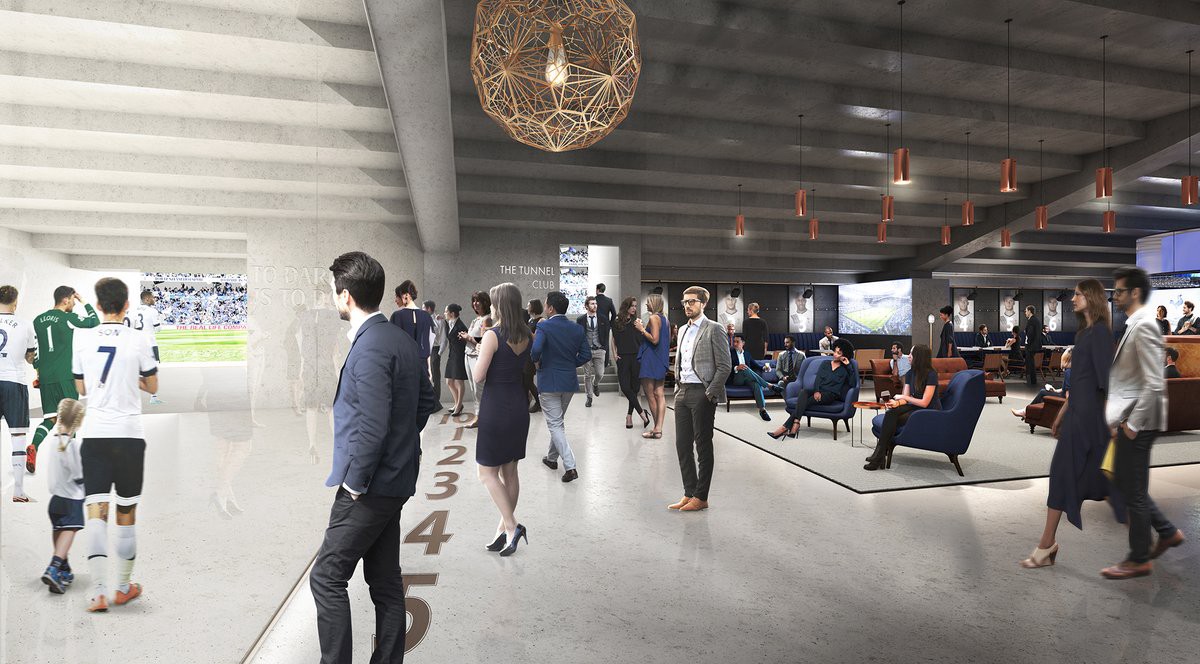 "Ha! These gentlemen have all worn matching clothes!"

The first stadium microbrewery in the world? You know it's going to have that.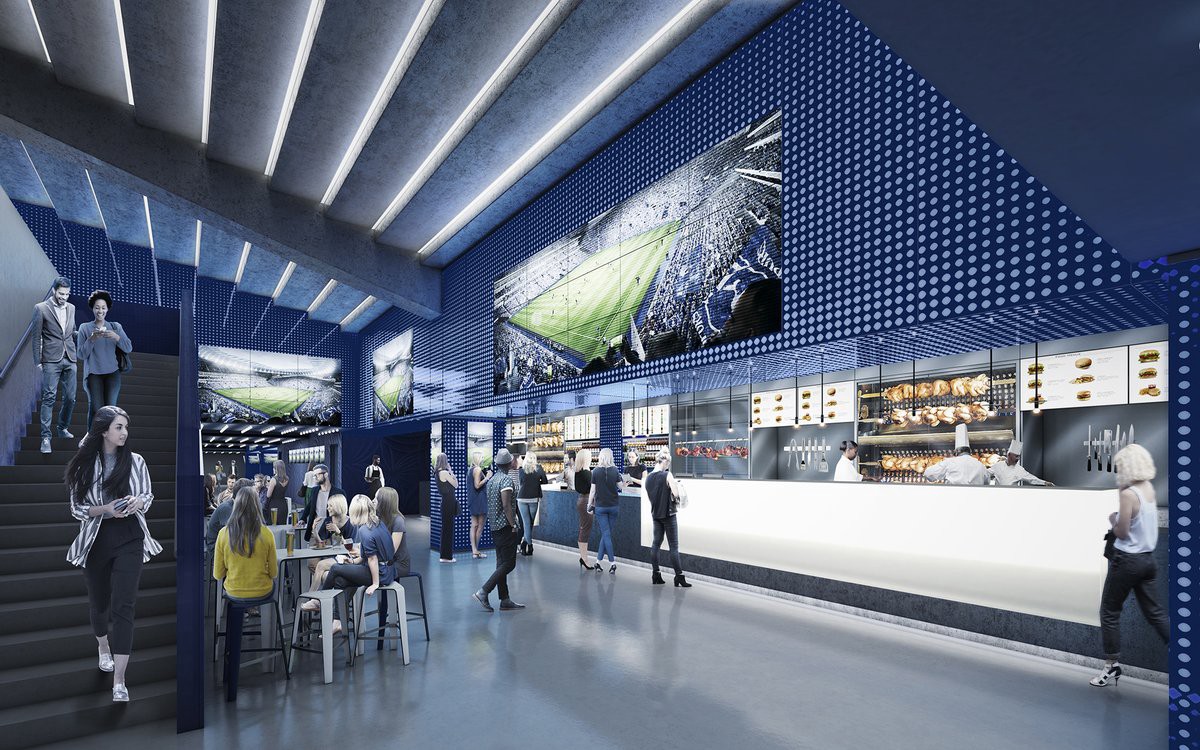 "I bought a season ticket just for the rotisserie chicken!"

A loge section that looks like something out of Star Trek: The Next Generation? Got it.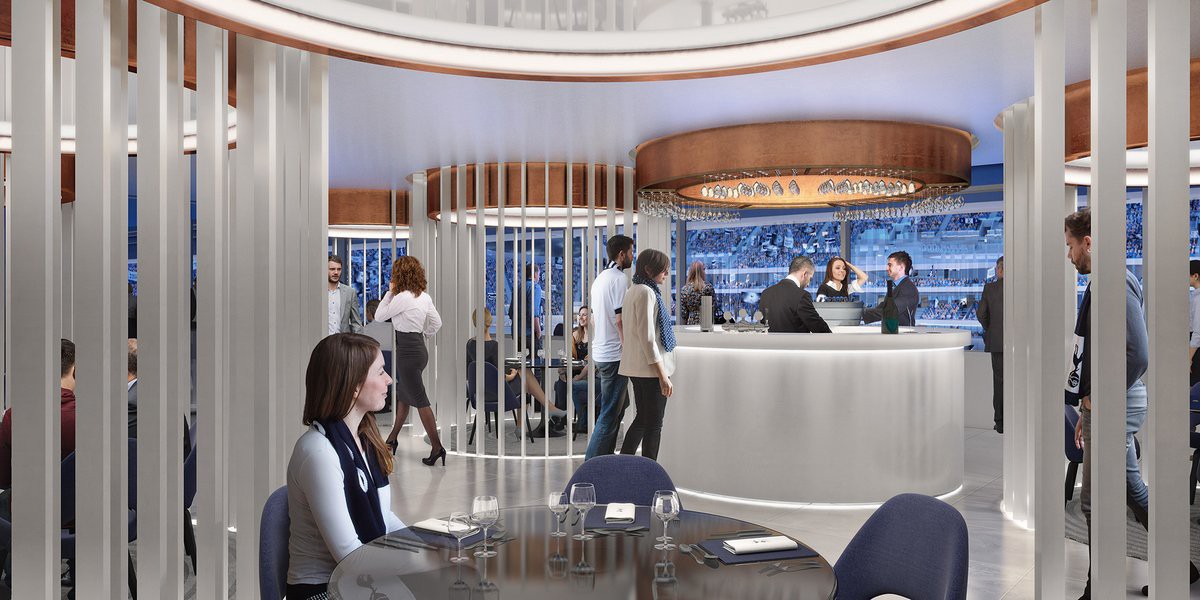 "The bars around each table help limit human interaction!"

It will even have the longest bar in a UK stadium.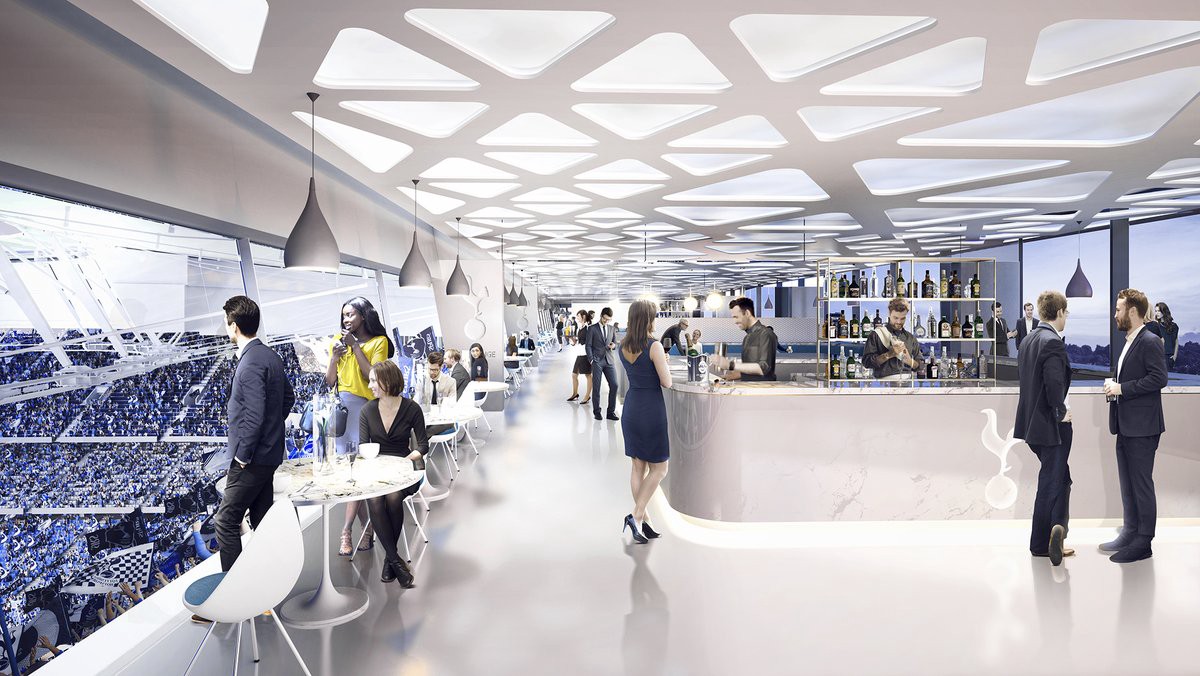 "That green space down there really should be turned into conference rooms."

Tottenham's new stadium: Watch a Spurs match…or catch a flight to Dubai. I'm not really sure.