This day in football history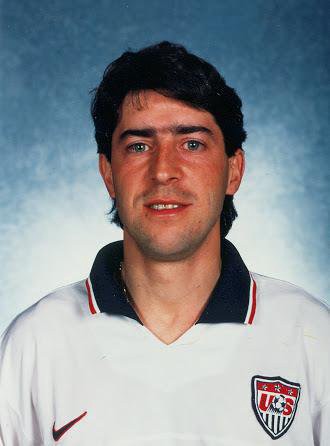 On 3 January 1995, reigning CONCACAF Player of the Year Tab Ramos became the first player to sign with Major League Soccer.
Born in Montevideo, Uruguay in 1966, Ramos moved to the United States when he was 11. In 1983, he led his high school team to the New Jersey state championship and was named the Parade Magazine National High School Player of the Year. He was drafted by the New York Cosmos in the following year, but chose instead to attend North Carolina State University where he was a four-time All ACC selection and a three-time All American.
After brief spells with the American Soccer League's New Jersey Eagles (1988) and Miami Sharks (1989), Ramos was one of several players to sign contracts with the United States Soccer Federation to play exclusively for the national team in preparation for the 1990 World Cup. After the World Cup, the USSF loaned him to Spanish second division club Figueres.
Ramos played well for Figueres in 1990–91, leading to club to purchase his contract from the USSF. At the end of the following season, however, Figueres transferred him to fellow Second Division side Real Betis. Ramos made 59 appearances for Betis over the next two seasons, which ended in promotion to Spain's top flight for the 1994–95 season. Ramos' play for Betis, along with his work for the U.S. national team, won him recognition as the 1994 CONCACAF Player of the Year. Although Ramos remained with Betis through 1994–95, he suffered a skull fracture that kept him sidelined for the entire season.
http://www.ussoccer.com/stories/2014/03/17/12/04/100-moments-tab-ramos-becomes-first-signing-for-mls
When Ramos signed with MLS, the new league was not yet ready for play, so it loaned him out to Mexican First Division side Tigres. He returned to the U.S. in 1996 to play for the NY/NJ MetroStars in MLS's inaugural season. He played eight seasons for the MetroStars before retiring at the end of the 2002 season. In 2005, he was elected to the National Soccer Hall of Fame at his first opportunity.