When you attempt someone else's signature move during a match, you better do it right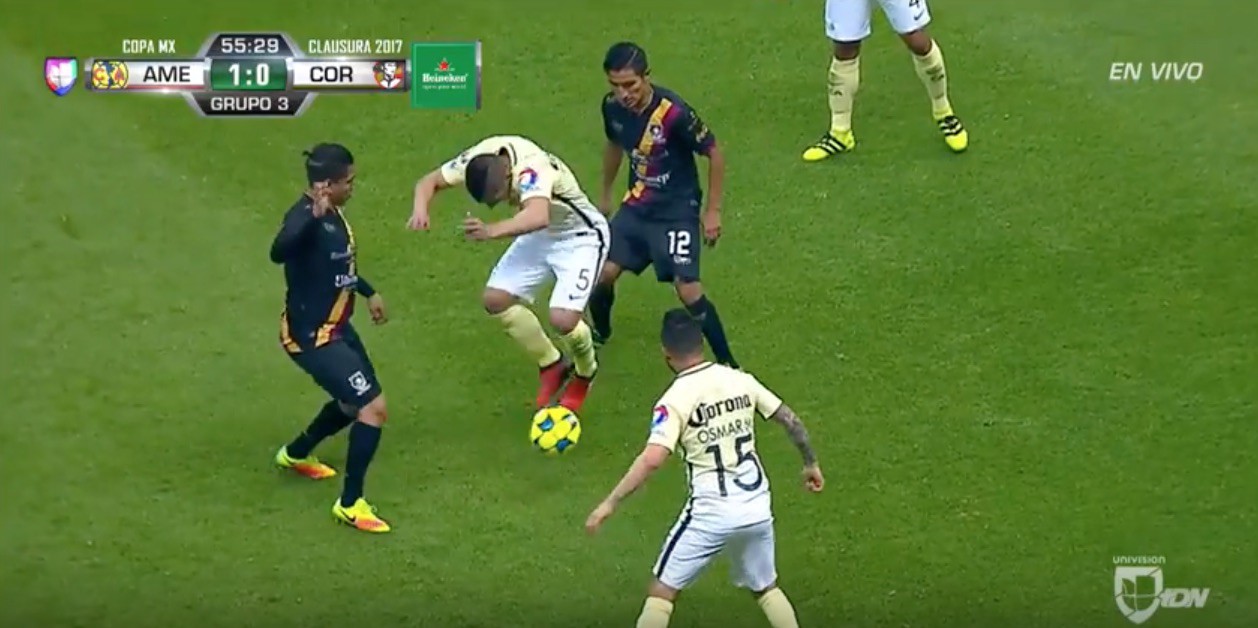 Cuauhtémoc Blanco is one of Club America's greatest legends. Last season, he returned to the club to make one final appearance before retiring. So his famous Cuauhtemiña—or the Blanco Bunny Hop—is still fresh in the minds of America's current players. Here's how it's supposed to work:
During America's Copa MX match against Coras Tepic on Tuesday night, Javier Güemez attempted a Cuauhtemiña of his own. And it did not go well.
Disgracing the memory of a club legend like this should be enough to get him shipped off to the Chinese Super League in the next transfer window.