Crouchy's having his nostalgia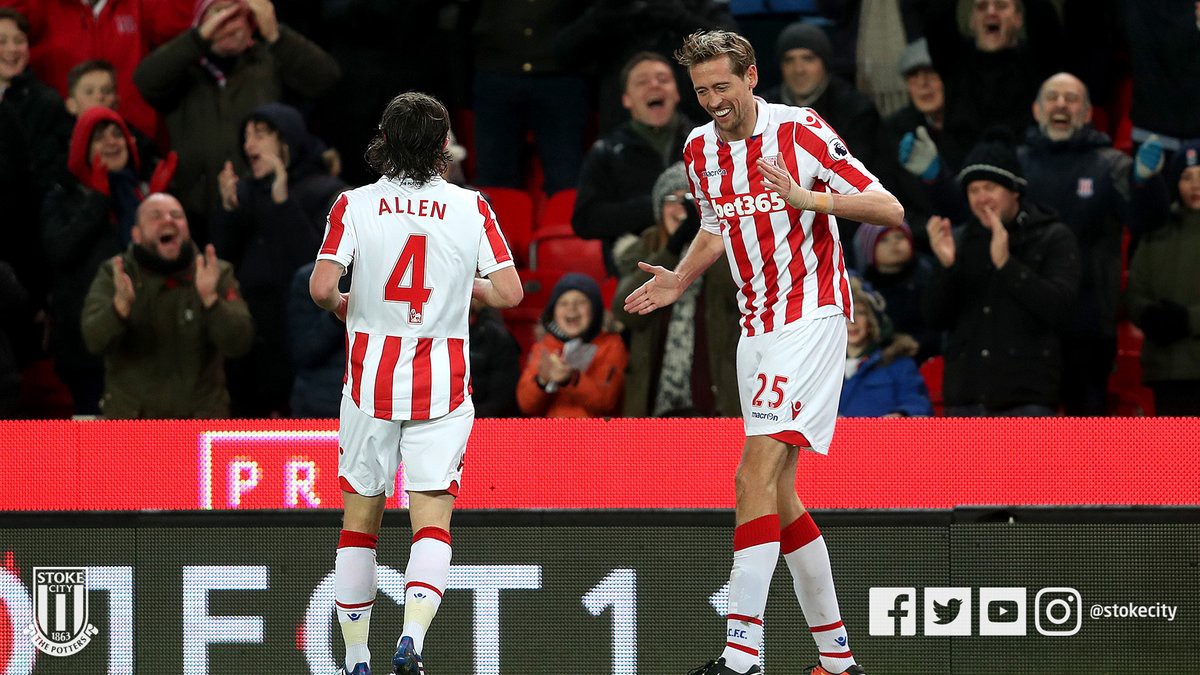 Two days after his 36th birthday, Peter Crouch scored his 100th Premier League goal in Stoke's 1–1 draw with Everton. And to mark the occasion, he brought back one of the game's most memorable celebrations.
Crouch first did the robot way back in 2006 on England duty and it instantly became a sensation.
Perhaps realizing the importance of keeping people wanting more, Crouch then put the robot away…until his big milestone on Wednesday.
"I've been under so much pressure to pull out the robot," he said after the match. "So to be honest it was a little bit rusty. I think I'll put that one away now."
So that's it. A fitting end to Crouchy's robot. Now we can only imagine that he went out for nachos after this.