It was against England, but still…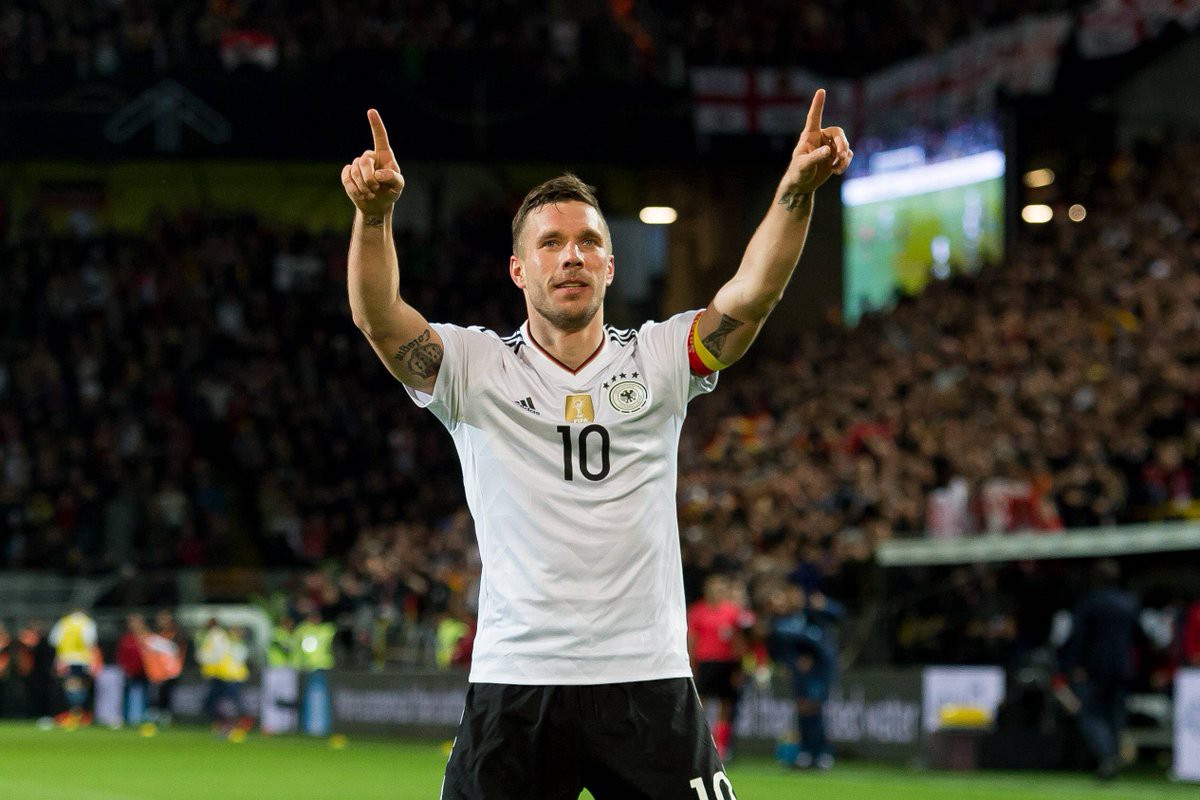 Lukas Podolski always saved his best for the international stage and his final appearance in a Germany shirt was no different. Playing against England, the former Arsenal and Bayern Munich striker scored the only goal of the match in emphatic fashion.
Podolski ends his international career with 130 caps, 49 goals, and a World Cup title. He also inspired one of the greatest songs ever recorded.