When life gives you snow, make snowballs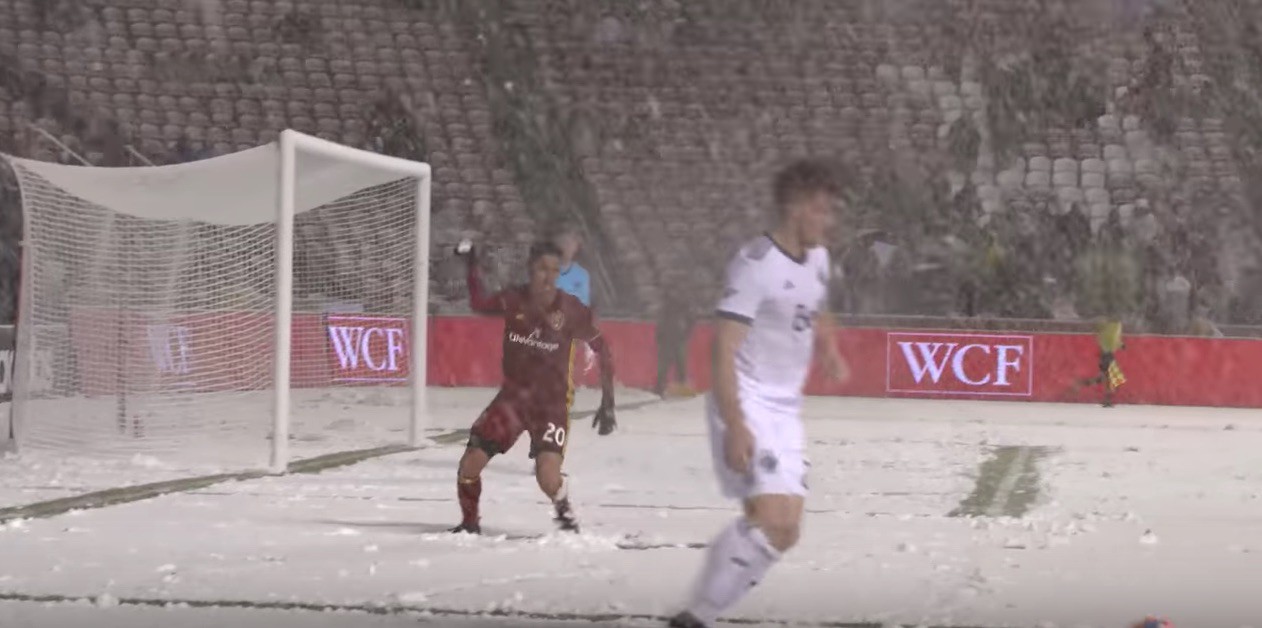 Real Salt Lake hosted the Vancouver Whitecaps on Saturday in a match that started out like any other. But this being Utah in April, a blizzard soon rolled in and before long the Whitecaps' kits matched the color of the pitch.
With the home side already up 3–0, Luis Silva entered the match in the 81st minute and hand some trouble staying on his feet as he battled for the ball with Vancouver defender Tim Parker. Cold, frustrated, and covered in snow, Silva grabbed a handful of the white powder and hurled it at Parker as he pass the ball up field.
Silva wasn't punished for this, but bravo to Parker for not falling to the ground and screaming in diver's pain once he realized he'd been hit.
If you want to see the progression from green to whiteout, here are the full match highlights: