Olympic level gymnastics from the second tier of U.S. soccer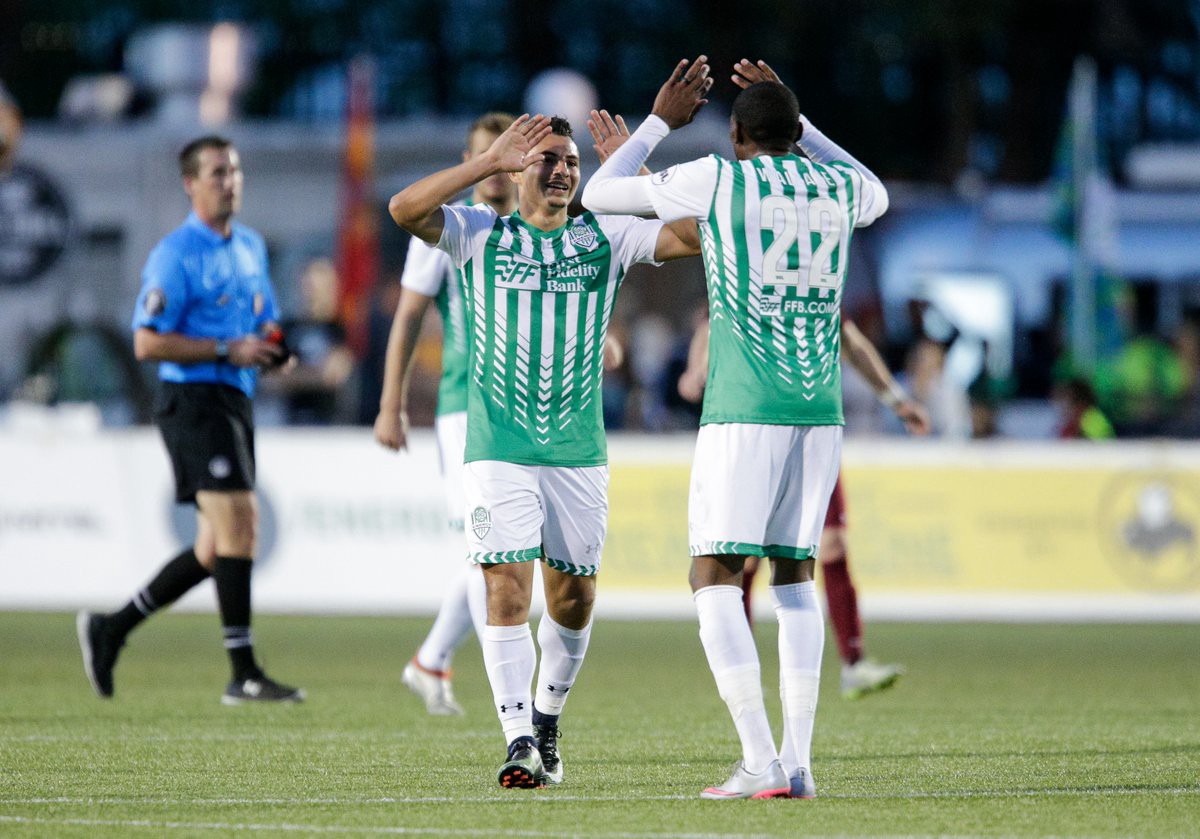 The Oklahoma City Energy beat the Sacramento Republic 1–0 in the second-division USL (not to be confused with other U.S. second-division league, the NASL) with a goal worthy of the Champions League.
Defender Michael Harris whipped in a perfectly executed flip throw-in, which was headed up into the air by a teammate, allowing Miguel Gonzalez to position himself under the ball and fire an overhead kick into the back of the net.
It looked like something they've practiced everyday for a year and if it was, it definitely paid off. This goal is going to be internet famous for a while.