Real Madrid v Juventus, according to The Ramos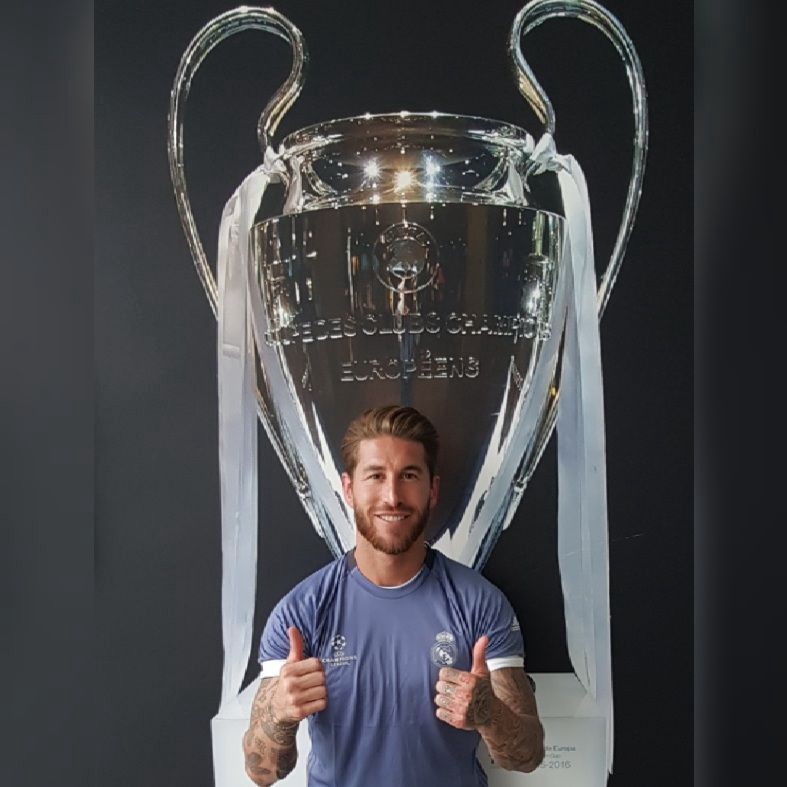 Ahoy-hoy! The Champions League final is always a special occasion and this year is no different. After all, it's in Wales, the English city where Gareth Bale was born, and the Black Eyed Peas are performing during the opening ceremony, so you know it's a truly important occasion.
We will face a worthy opponent in Juventus as we pursue a 12th European Cup and anything can happen. Will I score a late winner or will I get sent off or will I do both? Even I don't know! But here are some things that I do know…
Who will be there
Gianluigi Buffon: Juve's goalkeeper is a true legend and if it comes down to penalties, I definitely won't attempt a Panenka. Instead, I will trick him by kicking the ball into outer space. He'll never see it coming!
Dani Alves: When Dani played for Barcelona, we didn't get along too well. But now that he left AND knocked them out of the Champions League, I consider him my best friend.
Gonzalo Higuain: I heard he has put on some weight since he left Real Madrid, but I had no idea it was this drastic. Poor Gonzalo.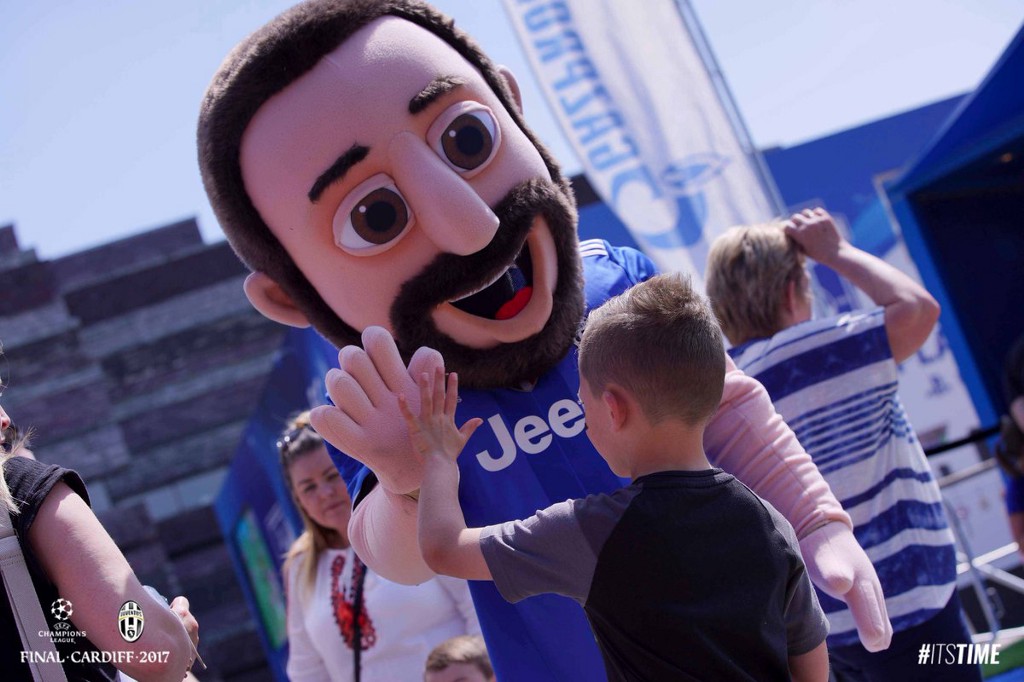 Me: Haha I wouldn't miss a Black Eyed Peas performance for anything! "Boom Boom Pow" is a true masterpiece.
Cristiano Ronaldo: If Cristiano gets injured the match, he's going to sit on Zidane's shoulders and form MegaRon-Z, the greatest coaching force the world has ever seen.
Keylor Navas: Real Madrid's pursuit of David De Gea just before the biggest match of our season will mentally unsettle Keylor just enough to ensure true excitement! And if that doesn't do it, Alvaro Morata's airport tackles definitely will.
Morata celebrates winning La Liga by slide tackling Navas https://t.co/gMtGCNTEYx
Who won't be there
I invited Gerard Pique to the match, but he hasn't answered because he's too busy taking classes at Harvard to relearn how to win La Liga to attend.
Harvard time! #BEMS
The teams
Real Madrid: We won the Champions League last season (and 10 times before that) and La Liga this season, plus we scored in every single match. Cristiano told me to mention his name at least three times in this preview, so I will also say this: Cristiano Ronaldo.
Juventus: They have been champions of Italy roughly 378 times in a row, but they haven't won the Champions League since 1996, when I was 10 years old! I'm 31 now, because my birthday was on March 30. Happy birthday to me! I'll take another Champions League trophy as my present, please haha!
When to watch
After the Black Eyed Peas performance, you can go do other things until the 90th minute, because that's when Ramos Time begins. Until then, nothing of interest is likely to happen. Higuain will miss some shots, Cristiano will put his hands on his hips, Massimiliano Allegri will smile in a way that looks like someone is squeezing his balls too tight. But once injury time begins, I will come alive like a children's toy that turns on in the night without anyone touching it. Maybe there will be extra time, maybe there won't. I am sure of one thing, though: Gerard Pique and his Twitter fingers will fail that Harvard class just like they failed in La Liga and the Champions League this season.
Predictions
Here's Cristiano's prediction:
"Too much humility isn't good, we have to prove our character and who is the best.
"They are an excellent team but so are we. I have the feeling that we are going to play a great game and we are going to win."
And here's mine:
"With the Black Eyed Peas performing, we're all winners!"