Like Disney World and LegoLand, but with more tattoos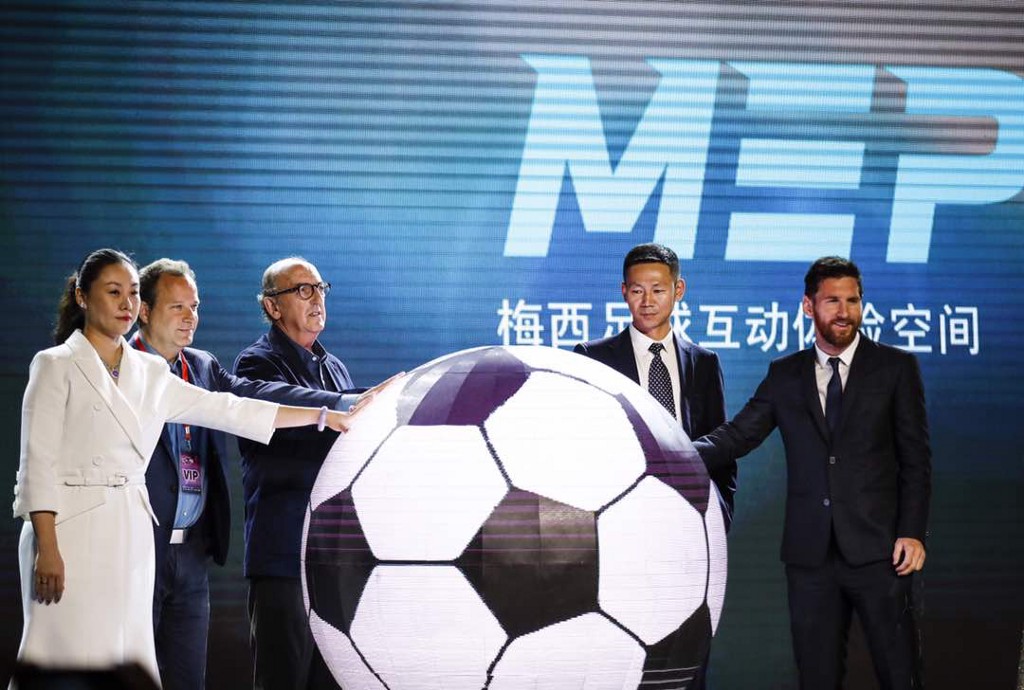 Leo Messi will become the first footballer with his own amusement park when the Messi Experience Project opens in Nanjing, China. But instead of keeping it to himself like Cartman in that one episode of South Park, he will generously let other people enjoy it, too.
The press release explains:
The MEP project, which is based around an original concept, features the most cutting-edge technology enabling visitors to immerse themselves in all Messi-related activities by combining the latest-generation attractions with areas to play soccer like the pro himself. This is all possible thanks to the very best advances in content and multimedia attractions, all of which come together forming a great natural environment to enjoy the sport.
The MEP will boast over 20 attractions across its 46,000m of indoor facilities, alongside 12.000m2 garden game areas and 25,000m of public space. This project represents a unique global experience, with Messi himself involved via Leo Messi Management, Phoenix Group and Mediapro Group. The complex is set to launch in early 2019.
Specifics on those attractions won't be made available for a few more weeks, leaving us to guess what they will be.
More Than a Rollercoaster (It's just a rollercoaster, but its operators claim there's much more to it before you get on.)
It's a Small BarcaWorld (A leisurely boat ride past animatronic versions of Messi and and his many tiny teammates reenacting some of their greatest successes together.)
Taxes: The Ride (Fill out all the Spanish tax forms the Messi family tried to ignore for years while locked in a nondescript office for several hours. Don't mess up, or you'll have to serve Messi's prison sentence for him!)
Maradona's Merry-Go-Round (Maradona alternates between praising and berating you as you go 'round and 'round!)
Mr. Xavi's Wacky Pitch Game (Make sure the grass is the perfect length and dampness or Mr. Xavi will lecture you on how you are literally killing football!)
Punch Gonzalo Higuain in the Face (Test your strength and release your pent up aggression on a Higuain lookalike who has helped Argentina win the same number of trophies as the real Higuain!)
Luis Suarez Food Court (Sink your teeth into some delicious treats that may or may not be made from human flesh!)
Carlos Tevez's Tower of Terror (Climb the windy staircase all the way to the top of the tower, where you'll find Carlos Tevez sitting quietly, then you walk all the way back down!)
Arda Turan's 3D Shoe Dodging Experience (Put on your 3D glasses, sit back, relax, and watch as Arda Turan throws shoes at you for three hours straight!)
The Hall of Ambiguous Pique Tweets (Navigate a corridor of mysterious emojis and punctuation from the Real Madrid obsessed mind of Gerard Pique!)
Dye Your Own Hair Pavilion (Make regrettable hairstyle choices that you'll remember forever!)
With this announcement, it's only a matter of time before Cristiano Ronaldo hastily opens an amusement park of his own on the island of Madeira to go with his airport, hotel, museum, and various statues.