The only thing Patrice Evra loves more than this game is kicking jabronis in the head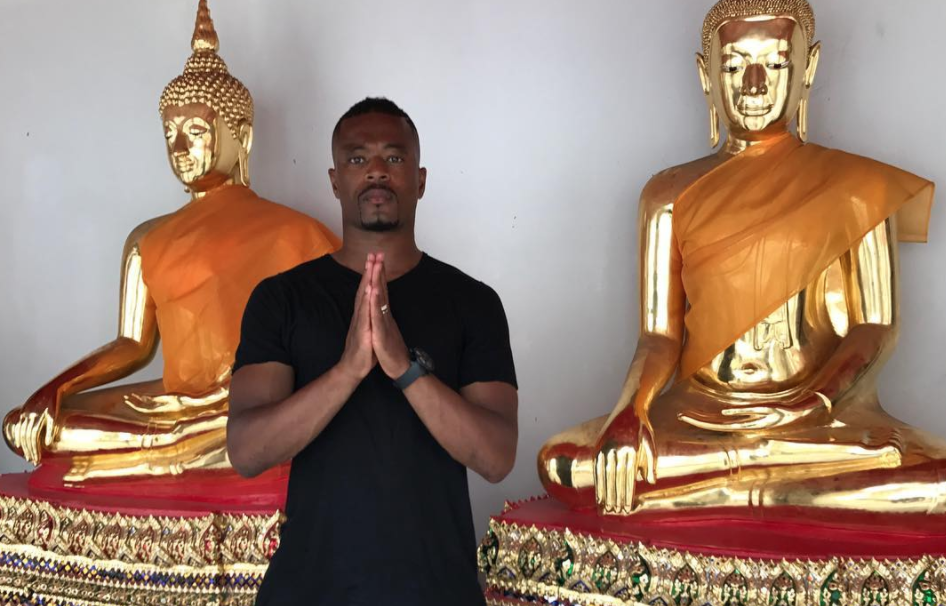 Eric Cantona famously karate kicked a Crystal Palace fan during a match in 1995, earning criminal charges and an eight-month ban from football. On Thursday, Marseille defender Patrice Evra did something that quickly drew comparisons to Cantona's kick. But there are a number of major differences that need to be pointed out.
Evra kicked a supporter of his own club.
Evra did this before the match even started.
Evra didn't catch big air like Cantona did on his kick.
Though the Marseille fans had climbed down from the stands to the pitch and acted aggressively towards the players, it's unclear exactly why Evra joined the fray and reacted the way he did, but a quick look at his spectacular Instagram account reveals that former international teammate Nicklas Anelka has been preparing him for this moment.
Then there's the most recent posting as of this incident, which probably isn't related to anything, but is still something you should see.
Anyway, Evra made history by becoming the first player to ever get sent off before a Europa League match even began (since he was not in the starting XI, Marseille were not reduced to 10 men until Boubacar Kamara was sent off in the 86th minute of a 1-0 loss to Guimaraese). Evra didn't leave the ground, though. Instead, he posed for pictures with supporters in the stands.
We can only hope Evra follows this up with a press conference quote half as good as "When seagulls follow the trawler it is because they think sardines will be thrown into the sea."
UPDATE: Evra has been suspended indefinitely by Marseille with immediate effect.
---
Follow Brooks on Twitter @BrooksDT.