Football. Culture. Nonsense.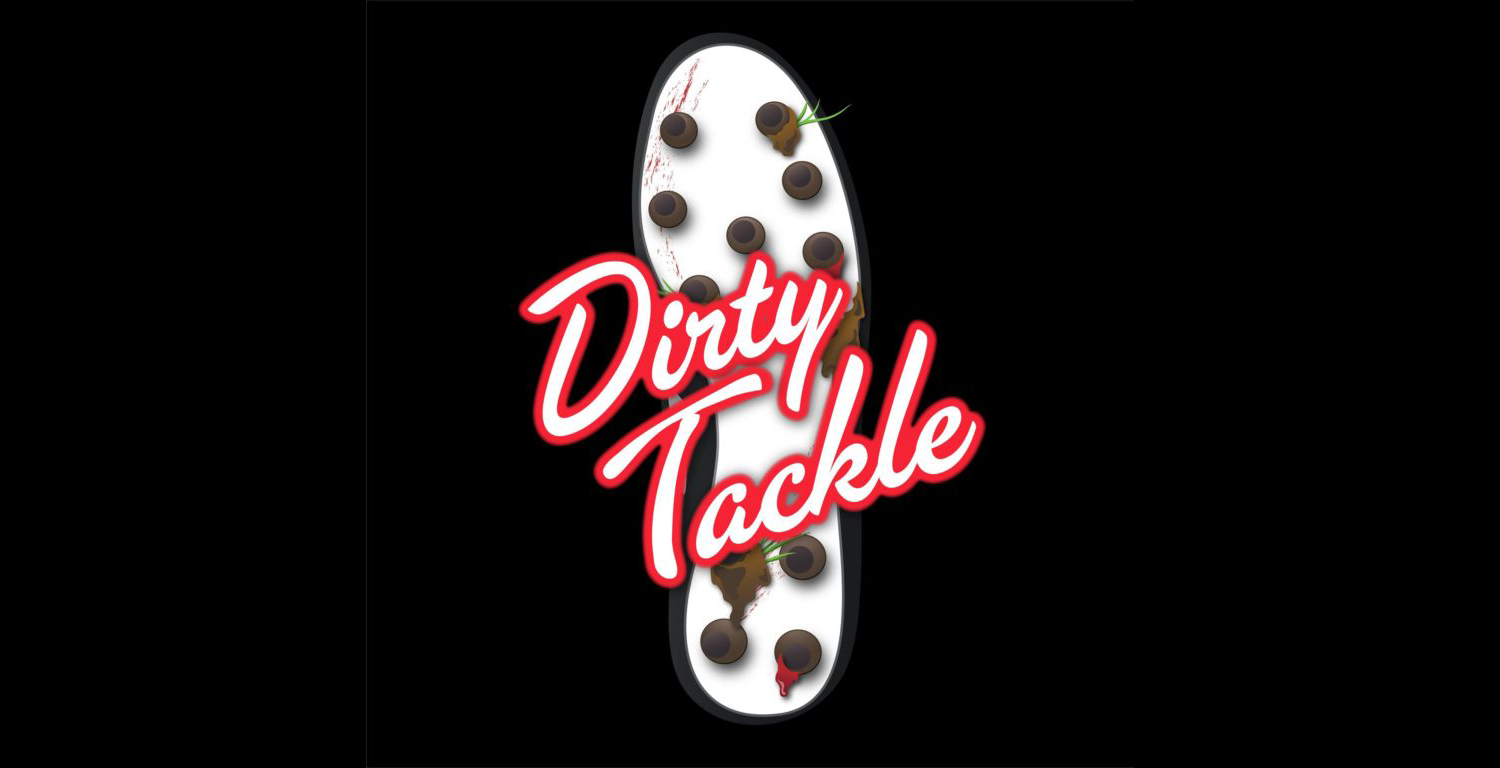 This sport takes itself too seriously. Everything from pre-match handshakes to the very name of the game (soccer? football? futbol? calcio?) gets scrutinized and debated. We're here to pop that balloon and give the beautiful game the podcast that it truly deserves: One that's childish, nonsensical, and occasionally funny. Hear weird news, comedy sketches, infighting, and merciless takedowns from the writers and editor of the award-winning blog DirtyTackle.net.
Help support the show by contributing at Patreon.com/dirtytackle and contact us at dirtytackle[at]gmail.com.
Subscribe: iTunes / Stitcher / RSS
June 22, 2017
We kick off this episode by going in hard on the Spanish and Croatian prosecutors who are targeting our beloved footballers (#SaveLuka), then we discuss Luka Modric's love of "Rugrats," and Leo Messi's restaurant bills. We also cover another round of TRANSFERMAGEDDON, where we shred rumors about Cristiano Ronaldo moving away from Madrid, Kylian "Fappy Mbappy" Mbappe replacing him, and conclude with a little John Terry talk just to annoy Ryan. To hear an extended version of the show with a bonus "Extra Time" segment, contribute at
patreon.com/dirtytackle
! This week on DT Extra Time, we talk about VAR, Dani Alves v Maradona, and Memphis Depay's neckwear.
June 14, 2017
While we prepare for Video Assistant Referees to take over the world, we discuss the tax evasion GOAT, Argentina's tactical oddities, and English goalkeepers chasing squirrels. Then in TRANSFERMAGEDDON, we cover a whole host of red hot transfer rumors about Kylian Mbappe, Zlatan Ibrahimovic, Diego Costa, and Alexis Sanchez.
To hear an extended version of the show with a bonus "Extra Time" segment, contribute at patreon.com/dirtytackle! This week on DT Extra Time, we talk about Totti's secret plan for his farewell match, the CIES transfer value rankings, and keepers wearing caps.
June 8, 2017
While we stand in line for the Leo Messi Amusement Park in China, we discuss the latest transfer rumors (is Mario Balotelli going to Borussia Dortmund?), the meanest prank ever pulled, and the eternal delight of chocolate medals. We also cover questionable national team training practices and David Beckham's Miami land deal.
June 2, 2017
This week's episode includes discussion on the Champions League final, transfer rumors, and pornstar footballers. Are Real Madrid coffins a real thing? Is Jimmy Bullard still alive? Did Ryan like Francesco Totti's farewell more than John Terry's? What about Arsene Wenger's new contract? All that and more, brought to you by the Huddersfield Tourism Board!
Check out our Patreon page for an extended version of the show!
May 26, 2017
Sponsored by José Mourinho's new fragrance, episode six begins with a discussion on Man United's "Treble of Disappointment," which they capped off by winning their first-ever Europa League title. It also includes dirty tackles for Liverpool's travel agent and La Liga's trophy procrastination, another round of "True Are Ya?", plus rulings on John Terry's grandiose farewell and Leroy Sané's tattoo.
May 18, 2017
While keeping an eye out for Diego Costa's Chelsea championship rampage, we have dirty tackles for Jose Mourinho, bagel deniers, and Ezequiel Lavezzi. We get to the bottom of whether Edinson Cavani has ever eaten a pizza in his life, and we make rulings on Spurs' stadium farewell ceremony, Inter fans' protest, and Benfica's championship scooter.
May 11, 2017
On this week's episode,we learn some new words. What are "Champagne Wars" and how does one engage in them? It's debated in "True Are Ya?" along with Arsene Wenger's attempts at sarcasm. In the Dirty Tackles of the week, Leo Messi is somehow on the receiving end, and in Life Ref, puking linesmen, shirt-tearing managers, and footballer doppelgängers are all scrutinized.
May 4, 2017
On this week's episode, hear EXCLUSIVE entries from the diary of tortured Man United defender Luke Shaw, plus our Dirty Tackles of the Week (we're coming for you and your overpriced parking, Philadelphia Union owners), another round of True Are Ya? (Has Paulo Dybala really never been to a movie theater in his life?), binding decisions are made in Life Ref, and we advertise questionable products from Bayern Munich and Francesco Totti.
April 28, 2017
Episode two opens with an important, but very unhygienic, blood drive for Lionel Messi, then we share our Dirty Tackles of the Week (1/1 odds on this segment including Joey Barton), consider the facts and fiction of "True Are Ya?" (did Real Madrid ban their own fans after El Clasico?), and announce our rulings in Life Ref (is video review bad for the game?).
March 23, 2017
In our big debut, Ryan Bailey, Theo Messi, and myself sort through real and fake news (Manuel Pellegrini on dancing with the stars? Arsene Wenger's parrots? Coutinho's Mickey Mouse tattoo?) in "True Are Ya?", offer up our Dirty Tackles of the Week as retribution for improper conduct in the football world, and give our rulings on hot button topics like plane banners, sleeve sponsors, and Cristiano Ronaldo Airport in "Life Ref" (which has an amazing theme song, by the way). Plus hear totally not made up ads for the outrageously priced Miami Clasico and new technology to get you through the international break.