Howler is a magazine about soccer
Made in the USA for a global audience.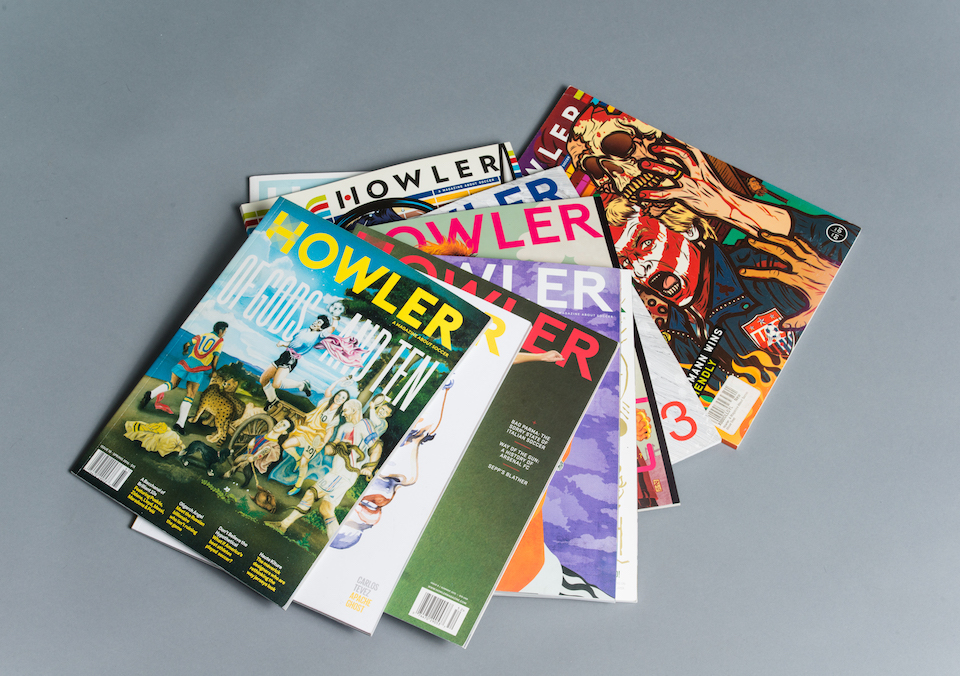 Howler began as a Kickstarter project in July 2012 and in October of that year we released our first issue. We currently have subscribers in all 50 states and more than 25 countries. You can find Howler on newsstands across the country.
Here are some nice things people have said about the mag:
"A testimony to the beauty of print…. The magazine is constantly re-contextualizing the way in which we think about soccer." —The New Yorker
"A revelation." — Sports Illustrated
"The best expression of the state of soccer in America right now." — The New York Times
"A complete departure from every other football magazine." —The Economist
"Brilliant" and "high brow." —New York Magazine
"The most visually distinctive soccer magazine in North America… A football magazine fit for aesthetes." —The Guardian
"A work of sport-fan art." —The Paris Review
"Howler finally gives a voice to American soccer. Artistic, contemporary and refined, Howler speaks to today's soccer fan through stunning journalism and photography in a wonderfully original, oversized vehicle for the love of the game." —Samir "Mr. Magazine" Husni