This day in football history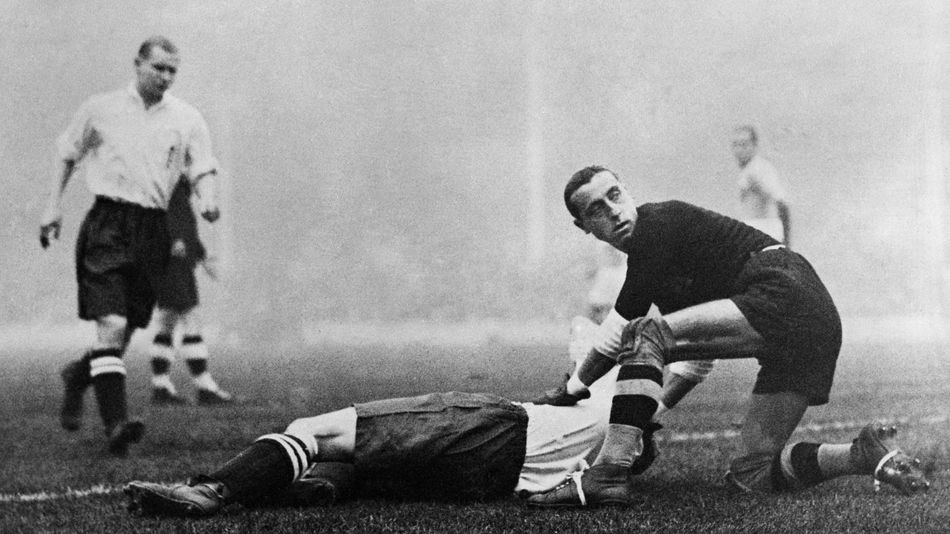 On 14 November 1934, England defeated Italy 3–2 before a crowd of 56,000 at Arsenal Stadium in Highbury, London. Ostensibly a friendly, the match was a violent affair, resulting in several injuries, including broken bones, earning it the nickname "The Battle of Highbury."
The match generated a lot of excitement, pitting World Cup holders Italy against traditionally strong England. The Three Lions had not participated in the 1934 World Cup and viewed the match as an opportunity to stake their claim as the world's best side. Similarly, Italy sought to solidify their status as world champions. Prime Minister Benito Mussolini reportedly offered the Italian players a victory bounty including a car and the equivalent of £150 if they beat the English team.
Italy got off to a rough start, as center half Luis Monti suffered a broken foot after a challenge by England center forward Ted Drake in the second minute and had to leave the pitch. At that time, the rules did not allow for substitutions, so Italy played the remainder of the match with 10 men.
Monti's injury sparked retaliation by the Italians and English fullback Eddie Hapgood received a broken nose, while outside left Eric Brook had his arm broken. Nevertheless, England took a 3–0 lead into the break with goals from Brook (3′, 10′) and Drake (12′).
Despite being down a man, Italy fought back in the second half with a brace from inside forward Giuseppe Meazza (58′, 62′). He came to close to completing a hat-trick, but his potential equalizer hit the woodwork and the match ended 3–2.
In addition to providing a dramatic display of international football, the match set an English record by including seven starters from Arsenal — the first (and to date, only) time the English national team started seven players from the same club.

WELL, IT DEPENDS ON WHAT YOU MEAN BY "FREE."
Enter your best email for full access to the site.