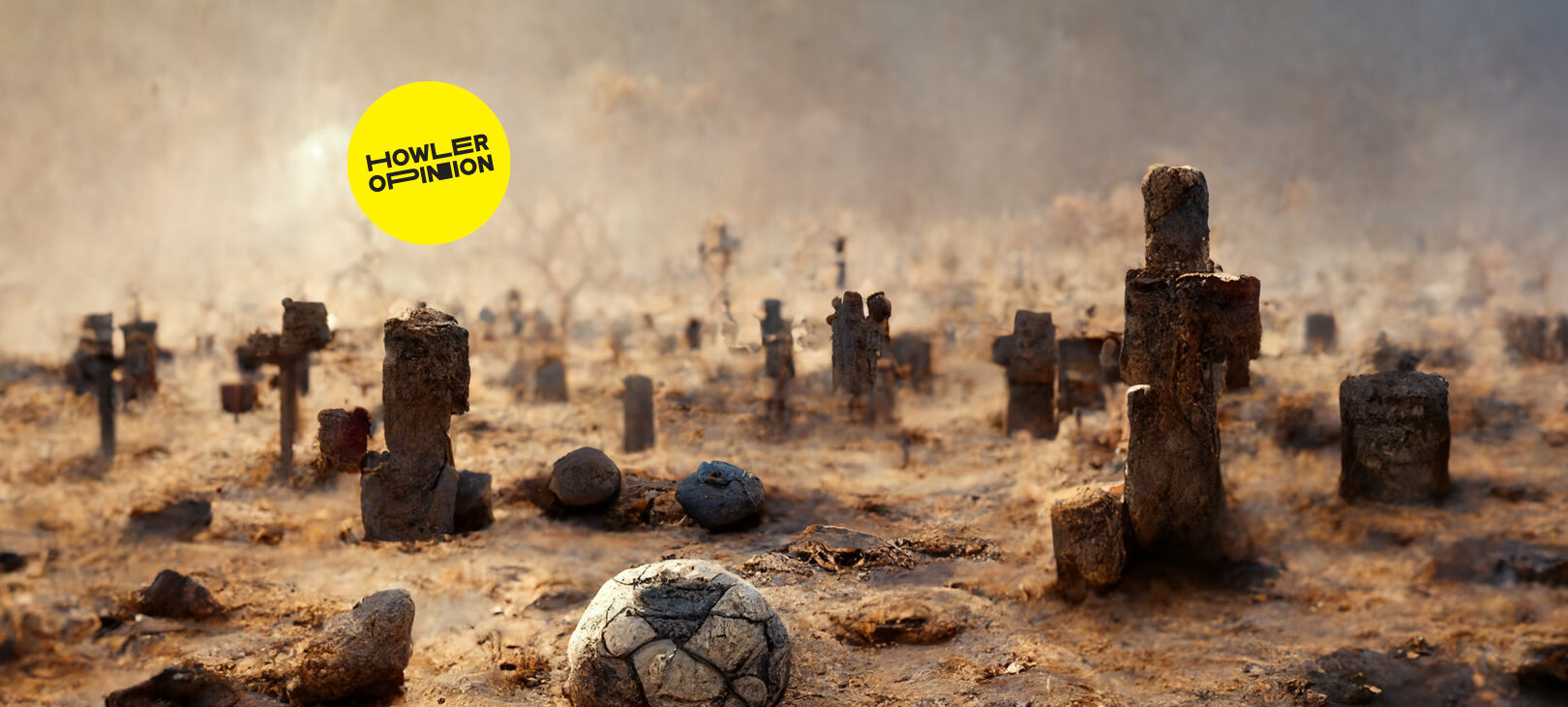 Why I'm Boycotting the World Cup in Qatar and So Should You
August 26, 2022
Contributors
Dan Friedman
Dan Friedman is the only Yale PhD to have served on Sacha Baron Cohen's writing staff and he's the only qualified soccer coach to have been an executive editor at the Forward. He is a writer and digital consultant whose work has appeared in The New York Times, the Financial Times, the Wall Street Journal and the Los Angeles Review of Books. Dan's twitter.
David Burke
David Burke is a street artist from Oakland, California. Operating under the alias of Hungry Ghost, his work can be seen on public walls and in galleries across the West Coast. He is currently a professor at the Academy of Art University in San Francisco.
Creative Sponsor
Howler doesn't have millionaire owners, just a determination to tell stories in and around the game we love that no one else would tell. Our sponsors make that possible by providing support for the writers, artists, photographers and contributors who are the heart and soul of what we do. Please support our sponsors.





This article is presented by Mt. Freelance. iis the ultimate advantage for creative freelancers. An expert course teaching the in's and out's of what it takes to make it as a freelancer, paired with an incredibly supportive community of freelancers to walk with you along the way.
TAGS