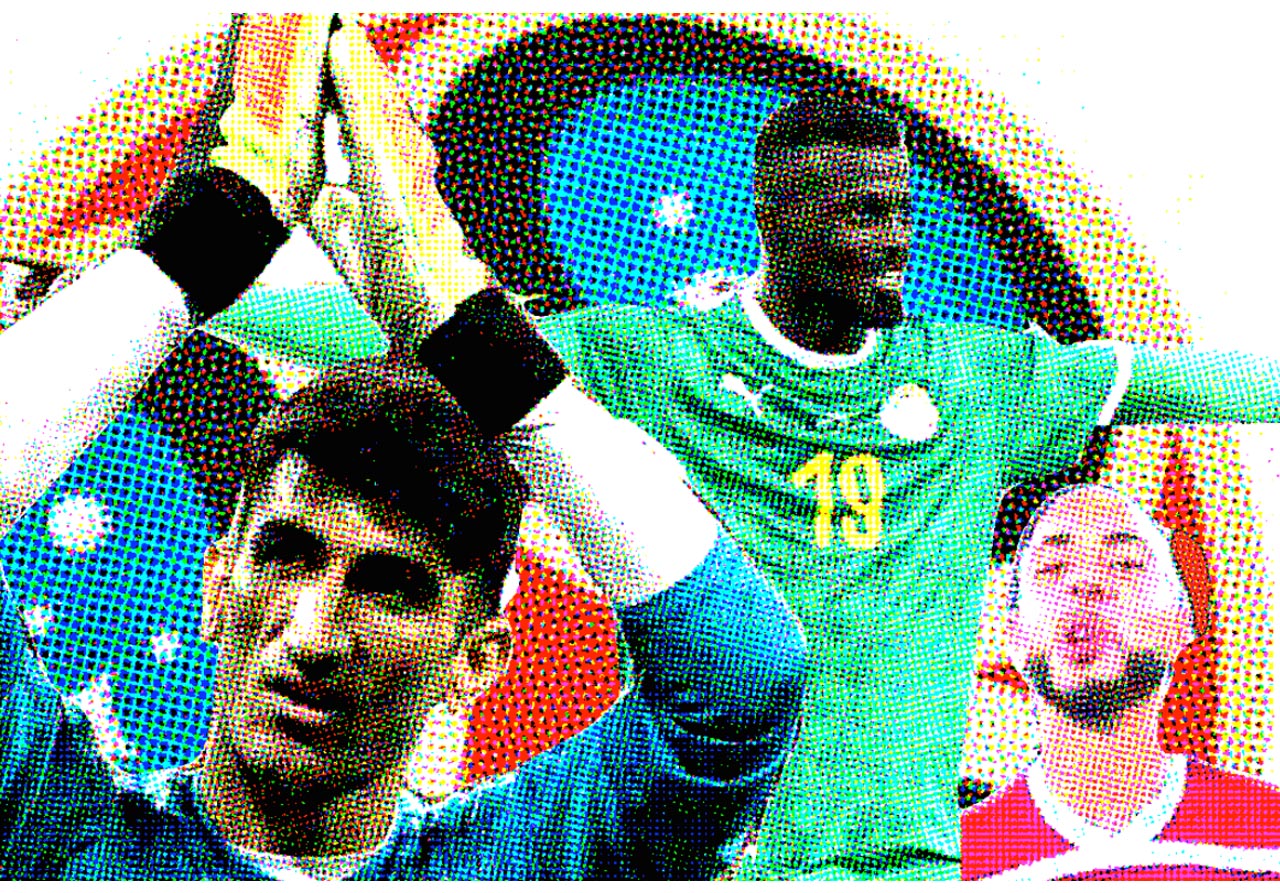 Even as the excitement of the knockout rounds takes over, one of the most sobering yet entertaining aspects of the early matches is that even in the group stages it's an elimination tournament. While some exits don't have the drama of what's to come—England in a Round of 16 penalty shootout, anyone?—there have been second and third group stage games that bring with them the delivery of cruel, cold fate. Some of the fallen tributes are not surprises. Others are Germany. And still others, like Senegal and Iran, makes us wail at the injustice of it all.
We've already compiled a Best XI of the group stages to herald positive contributions; here is a Miss You Most XI to honor players who did their part to shape the character of World Cup 2018 before catching flights home.
GOALKEEPER
Alireza Beiranvand, Iran
His journey from homelessness to making the Iranian national team to snuffing out Cristiano Ronaldo's PK is perhaps the feel-good story of the tournament. Though, to be fair, it'd be a feel-good story if it started and ended with the PK.
DEFENDERS
Kim Young-Gwon, South Korea
If you were going to predict how Korea-Germany with Germany's World Cup fortunes on the line would turn out, it probably wouldn't hinge on a 90' + 4' corner kick falling to Kim. But thanks to this, the defending champs were dispatched home to the delight of Brazilian fans a little tired of hearing 7-1. In the process, the centerback won Mexico's eternal gratitude—initially registered in K-Pop sensations BTS shooting up Mexico's iTunes download charts.
Kendall Waston, Costa Rica
Though Costa Rica was the last of the 32 teams to score a goal this World Cup, they got there, thanks to Waston heading in a goal on a corner. Though the Ticos, in their second match, successfully Concacafed Brazil into a scoreless draw for 90 minutes, they couldn't do it for 90' + 7'. Still, Waston's final group match, merely incidental-goal still prompted a chest-baring raucous celebration worthy of a team celebrating something much bigger.
Aziz Behich, Australia
France fans collapsed with relief when Paul Pogba's 80th minute chip over the keeper bailed out a lackluster Les Blues performance. But non! The goal was eventually credited to Behich, the second of what would be the tournament's nine group stage own goals, meaning that Owen Goal would be leading the Golden Boot race were he a Southampton academy player rather than a statistic.
MIDFIELDERS
Mo Salah, Egypt
Specifically, the Mo Salah we all knew and loved before Sergio Ramos broke him.
Armando Cooper, Panama
The Panamaniacs were peak CONCACAF in getting 10 yellow cards—the most in the group stages; in other words, they would lose any fair play tiebreaker they found themselves in. The ex-Toronto FC player got one in each of the first two matches (equaling New York Red Bulls defender Michael Murillo) before sitting out the final match, because World Cup rules said he had to.
Wahbi Khazri, Tunisia
If you watched Tunisia-Panama opposite England-Belgium (on the one corner TV in the back of the sports bar, perhaps), you saw Khazri become World Cup trivia—namely, the first 2018 World Cup player with two goals and two assists with what would be that match's decisive goal. Khazri also helped many viewers come upon a revelation: Tunisia's now pronounced with four syllables.
Julian Brandt, Germany
Resembling a fitter Augustus Gloop (the one in the Gene Wilder version of Willy Wonka and the Chocolate Factory), Brandt was Jogi Löw's mystifying choice as an energy sub, activated late in all three group matches. In which they'd only score two goals total. Both coming in one match. Over eventual group winners Sweden. Brandt's talented, but it seemed like there was a more Sane choice out there.
Birkir Bjarnason, Iceland
Bjarnason heroically bled through a lot of the Game of Thrones Derby's first half, in which Iceland's hopes still stayed improbably alive, and couldn't convert on the best second-half chance he had to keep his team in it. While his bleeding was rivaled by Argentina's Javier Mascherano in the simultaneous Argentina-Nigeria match, Bjarnason embodied the tenacity and grit that made Iceland so admired. Though, ultimately, Iceland won out over the group-stage survivors Sweden, Switzerland, and Denmark to be the team that quadrennially makes fans ask, "Why does this tournament include so many European teams?
FORWARDS
Nordin Amrabat, Morocco
The Watford winger and Morocco forward, assessing VAR's role in counting Iago Aspas's late equalizer in the match that knocked Spain out, called it "bullshit," gloriously, on TV, in view of millions upon millions. Many have praised VAR, and rightfully so, but in that moment, we could certainly all see Amrabat's point of view. 
M'Baye Niang, Senegal
Though Sadio Mane's the best-known attacker on the team, Niang distinguished himself for Senegal in two key ways. He scored the most opportunistic goal of the tournament, being waved in from the sidelines after a knock to intercept a pass and chip a goalkeeper (Juve and Unintentional Comedy's Wojciech Szczesny) who went overly sweeper-keeper. He also drew one of the yellow cards that put Senegal over Japan in the yellow card count — allowing Japan to advance over Senegal on the terrible, basically arbitrary fair play tie-breaker. If the Japanese and Sengalese teams were gathered into helicopters right after the match and delivered to a neutral-site stadium for a penalty shootout, you'd watch, right?
Phil West is an Austin-based author of two books on soccer, "The United States of Soccer" (an MLS history) and "I Believe That We Will Win" (an optimistic look toward the USMNT's World Cup fortunes in 2022 and beyond), both available from The Overlook Press. He last appeared in the pages of Howler tracking MLS's journey to 21 on Issue 13. You can follow him making soccer dad jokes throughout the World Cup on Twitter (@philwest). 
Contributors
Matthew Celentano
TAGS
WELL, IT DEPENDS ON WHAT YOU MEAN BY "FREE."
Enter your best email for full access to the site.