"We now realize this was extremely irresponsible," said Barcelona president Josep Bartomeu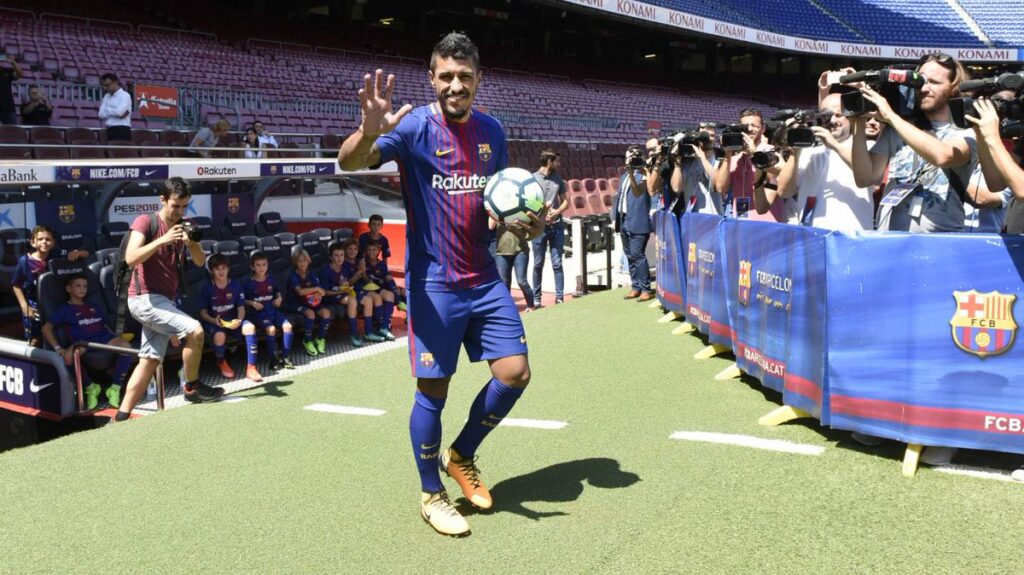 Barcelona have made the sensational admission that they have only bought Brazilian midfielder Paulinho from Chinese Super League champions Guangzhou Evergrande for €40 million in a desperate bid to get rid of the money from Neymar's move to PSG as fast as possible.
Barcelona lost Neymar two weeks ago when his buyout clause of €222 million was paid in one lump sum, freeing him to join PSG against the Catalan side's will. So, like any memento from a difficult breakup, Barca executives decided that they had to get rid of that money as quickly as they could.
"Honestly, we all got really drunk once the Neymar matter was finalized and looking at all that money only made us feel worse," said Barcelona president Josep Bartomeu. "Since Liverpool and Borussia Dortmund have not been compliant in giving us Coutinho and Ousmane Dembele, respectively, someone suggested we spend the money on a Brazilian who is the opposite of Neymar in every way imaginable and someone that PSG would never want. We then realized that Paulinho would be the perfect choice. Again, we were very drunk at the time."
The 29-year-old midfielder has spent the last two years in China after a failed spell with Tottenham Hotspur in the Premier League. Prior to that, he was a manicurist for turtles in his native Sao Paulo.
"We tried to give Gouangzhou the entire €222 million for Paulinho just to get rid of it all and move on, but they said they couldn't accept that much for him in good faith," added Bartomeu. "So we settled on €40 million and tossed the rest in a dumpster behind the Camp Nou. We felt so much better after that."
The signing has been met with criticism from Barcelona supporters, prompting the club's executives to begin to doubt their own decision.
Bartomeu concluded: "In hindsight, we probably should have put more thought into our strategy and just thrown all of the €222 million in the dumpster. But you live and you learn."
---
Follow Brooks on Twitter @BrooksDT.
WELL, IT DEPENDS ON WHAT YOU MEAN BY "FREE."
Enter your best email for full access to the site.