A note from little Luis Suárez's kindergarten teacher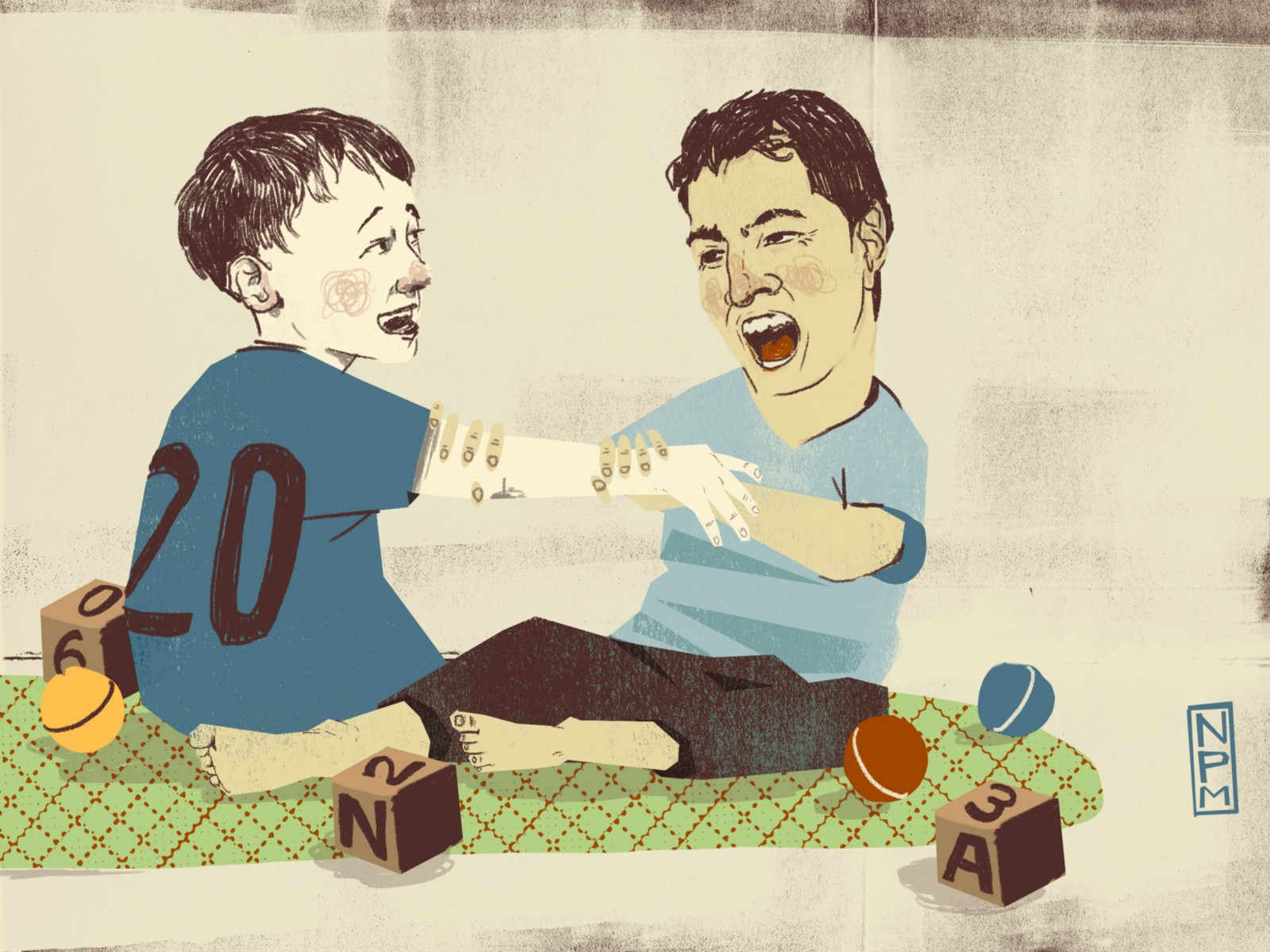 By Hitomi Inoue | Illustration by Noah P. MacMillan
[D]ear Mrs. Suarez,
We are writing to discuss the ongoing biting issue with Luis on the field. We realize that biting is a solvable problem and are willing to do anything in our power to support him and your family to improve the situation. Luis is a unique and talented player and we hope that together we can encourage him to express himself through positive displays of skill, like we saw with his two golazos against England, instead of lashing out violently against his peers.
Here are some of the reasons that we think Luis may be biting:
1. Some biters long for sensory stimulation. Luis is a precocious player and wants the ball at his feet ALL THE TIME. Sensory needs may be heightened in moments of high-stress or anxiety, which may come more frequently due to Luis's impatience. As a solution we recommend sending Luis to games with tactile toys like squeezy balls that he can squeeze throughout the game to calm himself down. He can carry this in a fanny-pack so that it is always on hand when the need arises.
2. Biters often feel disenfranchised and powerless. The British media's constant vitriol and abuse, as well as global ridicule in the form of tweets and Hannibal Lecter memes seems to be weighing down on Luis. The media presence is something he cannot control, and we fear that young Luis is beginning to view himself as the villain that is so often projected. In addition, in close games his competitiveness causes him to take impulsive action. His aggression often results in a win, reinforcing his sense of power over his peers and leading to repeat offenses.
And here are strategies we are employing to improve this serious concern: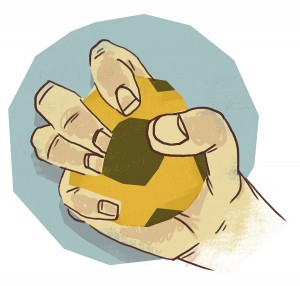 1. We are taking preventative action throughout matches. When Luis begins to show signs of anxiety or frustration, we offer to him his squeezy ball, or instruct him to sit down with his blankie for a time on his own, so that he can learn to calm himself down before the urge to bite defenders becomes overwhelming.
2. To help him communicate better without becoming aggressive, or hurling himself to the ground when an opposing player walks by, we are trying to teach him simple and stern words to diffuse the tension. If someone is acting in a way he does not like, he can say, "No." "Stop." or walk away to find a referee instead of resorting to violence or racial abuse.
3. When he does bite, we are stating sternly, "No biting, no." to emphasize the gravity of the situation. After the referee gets in between Luis and the other individual, we tell Luis, "Biting hurts. He is crying because you bit him. Also, we recognize he is Italian, but mostly it's because you bit him."
Throughout the season, we see Luis laughing joyfully as he kicks around a ball with his team. We hope that we can work together to strengthen his confidence and self regulation to help him interact with his peers in these positive ways.
Respectfully,
Ms. Hitomi
Contributors
Howler
TAGS
WELL, IT DEPENDS ON WHAT YOU MEAN BY "FREE."
Enter your best email for full access to the site.