Newcastle United's manager is the best show in town. That's not good.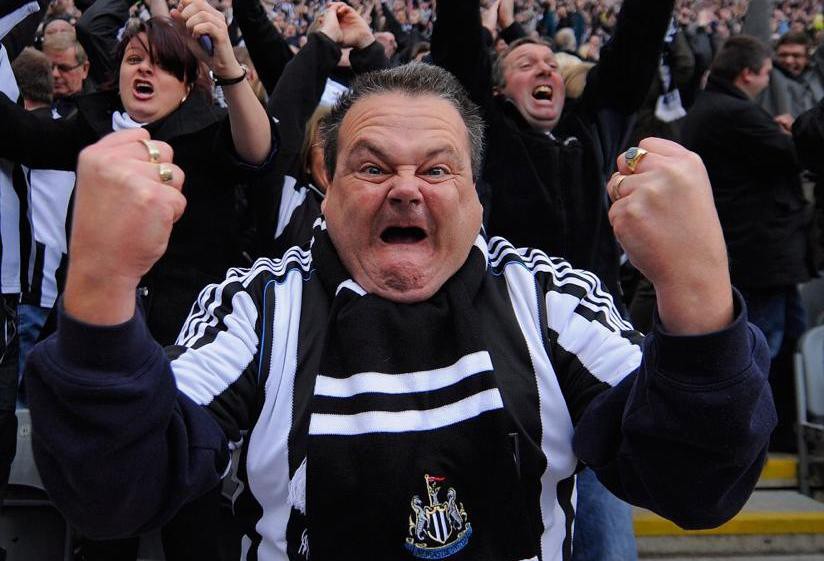 Advances in technology have brought us to the point where, in addition to viewing the action on the pitch from every conceivable angle, we can watch managers at the height of their powerlessness. Diego Simeone spent the last month being filmed as he served a touchline ban in directors' boxes, glassed off from the world like Hannibal Lecter. Arsène Wenger's Sisyphean attempts to conquer the zipper on his puffy anorak have become must-watch TV. Embattled Newcastle United manager Alan Pardew can now regularly be seen working up the courage to leave his dugout during a match.
The spectacle of a dweeby, middle-aged man cautiously venturing into his technical area is the most entertaining performance Newcastle United has put on in ages.
In the 15th minute of Newcastle's most recent match, Stoke City's Victor Moses was afforded the time to loft a cross in the direction of Peter Crouch's head. The string bean of a striker outleapt Fabricio Coloccini and headed the ball past Newcastle's stationary keeper. With the benefit of hindsight, Crouch's leap was unnecessary; Coloccini had barely moved. As the striker performed a farcical celebratory jig, the camera panned to Alan Pardew furiously jotting down notes.
Alan Pardew has become Newcastle's focal point in a way his misfiring striker Emmanuel Rivière never will be.
The notes had no effect. Yoann Gouffran was lucky not to concede a penalty when he upended Stoke's Victor Moses. The Potters came close to scoring a second goal when Marko Arnautovic's strike rebounded off the upright. They didn't need to worry about insurance goals; the last time a Newcastle player scored away from home in the Premier League was March 1, 2014.
In the months since that last away goal, Pardew has morphed from a bumbling sideshow into a calamitous center of attention. At the Britannia Stadium, Newcastle's fans held Sack Pardew signs aloft and likely joined the home crowd in changing "you're getting sacked in the morning!" For Newcastle's most recent home fixture, the campaigners behind sackpardew.com "obtained 30,000 A4 display sheets, 105 banners and hired a van that was emblazoned with 'SackPardew.com' to drive laps around St. James' Park." Alan Pardew has become Newcastle's focal point in a way his misfiring striker Emmanuel Rivière never will be.
The attention Alan Pardew receives is inversely correlated with his power. He can neither coax performances out of his squad nor investments out of his chairman's pocketbook. This powerlessness, like Diego Simeone being trapped in his glass box or Arsène Wenger struggling to extricate himself from his puffy coat, is what makes Pardew a compelling TV character. What will he do? What can he do? Will he head-butt someone again? You probably wouldn't want Alan Pardew to manage your club but, if you were directing a television broadcast, you would keep cutting to him as he tentatively stepped across his technical area.

David Rudin writes Howler's Beautiful Losers column. He tweets under the handle @DavidSRudin.
Contributors
Howler
TAGS
WELL, IT DEPENDS ON WHAT YOU MEAN BY "FREE."
Enter your best email for full access to the site.